How to Keep Golfers Cool During a Summer Tournament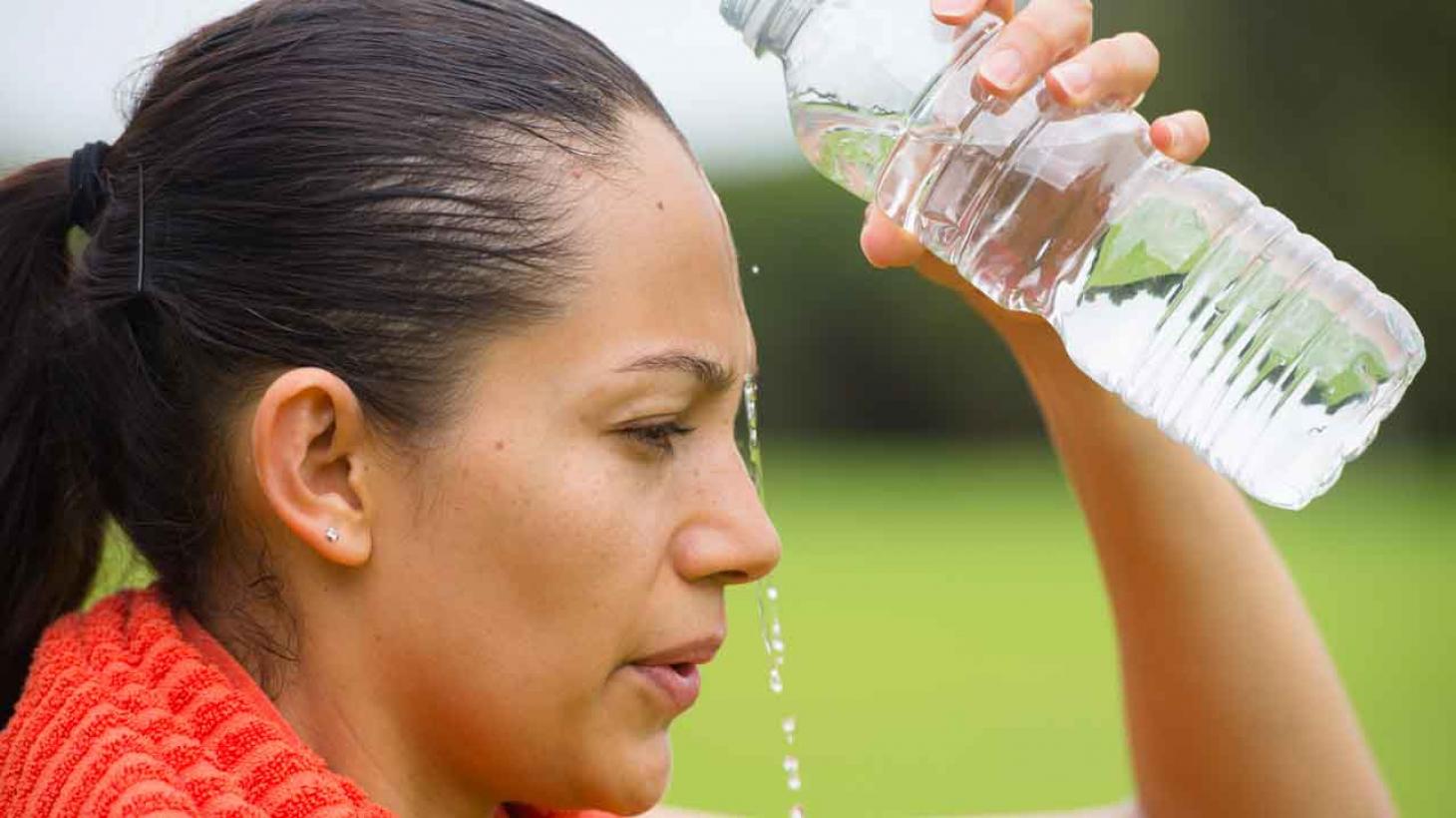 If you live in the desert, or know that weather is predicting high temperatures on your tournament date, you will need to find ways to provide your participants with a "cool" and comfortable tournament to attend. 
Here are some great ways to beat the heat, as there are many ways to keep your participants happy so they may enjoy themselves out on your course on a warm day.
Start each player off with a care package on his or her cart. This can include water bottles, little bottles of sunscreen, cheap but cheerful sunglasses, hats or visors, and a misting handheld fan. 
All items come with the possibility of your course or sponsor's name on it. There are plenty of companies that can not only place large orders for you, but can personalize it with your course or sponsors logos.
Tents placed on your hole sponsored tees will be a must. You want your sponsors to enjoy their time mingling with the participants, and for everyone to enjoy your hospitality.
Convince one of your hole sponsors to host an icy treat. There should also be a basic Snow Cone Station. Snow cone stations are very portable, and provide a light, refreshing treat for your players. Make sure you research your vendors, as there are many new trends out there that can put you on the map of a tournament to remember. Sorbet stations are also very popular, and give a little more flavor to that icy treat your guests will be craving in the sun.
How about an iced towel station? Or step it up a notch and have a few helpful volunteers deliver iced towels to your guests. This is a nice, personalized touch, and I'm sure a sponsor would love to donate their personalized towel to the cause.
Cooling stations are affordable, and should definitely be on your priority list as the temperatures rise. Several companies can deliver them, and come in a wide variety of styles from a misting tent, with large fans strategically placed to a misting trailer.
Offer not only a beverage cart, but also a fun upgrade beverage cart to offer ices treats and adult popsicles with specialty drink flavors. Margarita on a stick, anyone?
When your players come off the course, provide extra amenities in the restroom for your guests to clean up. Offering cooled towels, extra hygiene products, and water bottles will be nice touches they will surely appreciate.
Don't let the heat stand in your way of a well-planned golf tournament. By implementing some of these tips, your hard work will pay off, and everyone will be thanking you for a great time!
- By Lisa Raasveld, Director of Sales, Monterey Country Club