Incorporating Fall Into Your Golf Tournament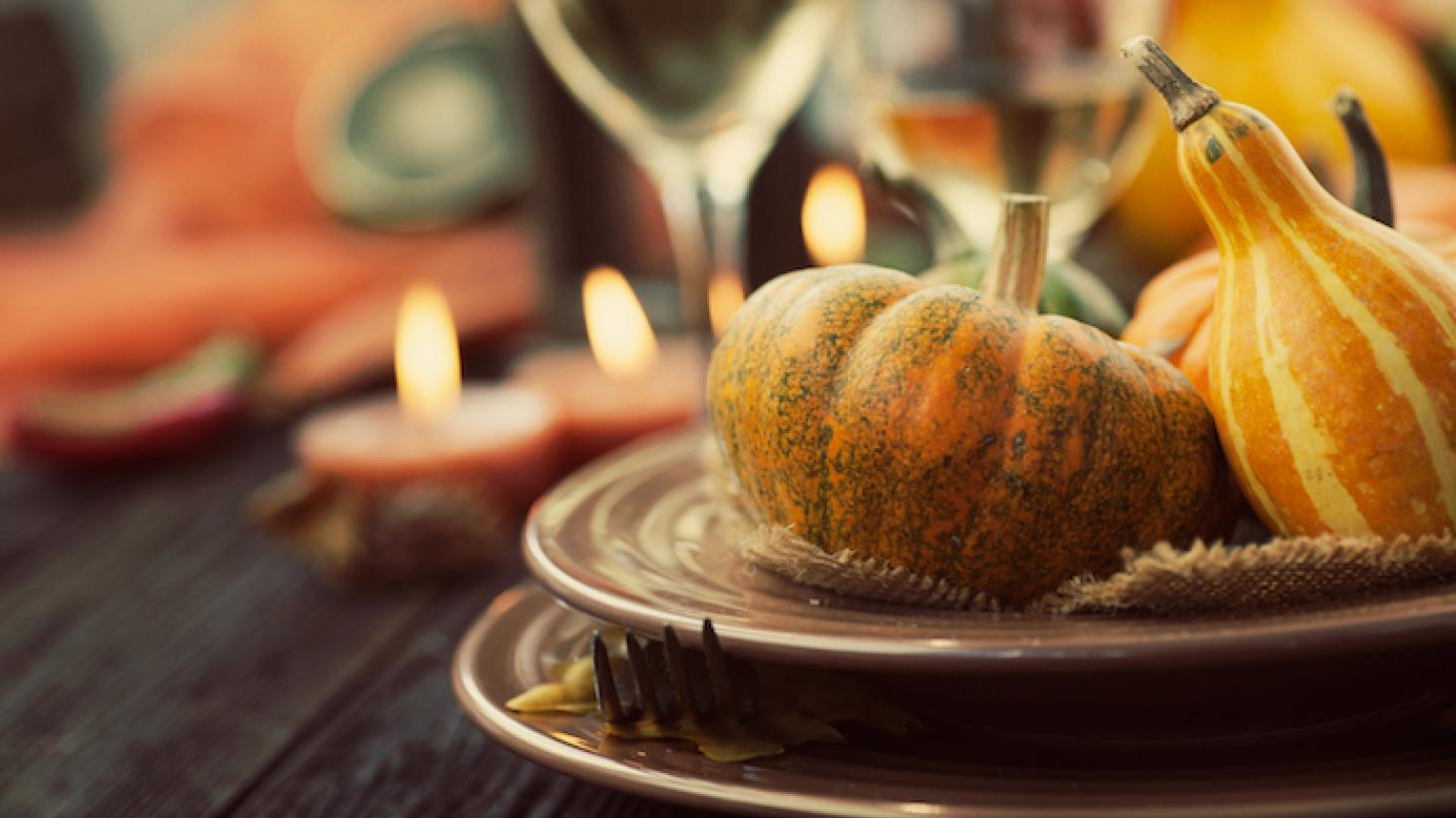 Autumn months bring a flurry of pumpkin-flavored items, reds and oranges and yellows and browns, and feelings of coziness in preparation for the coming winter. These themes are great ideas for your fall golf tournament dinner and awards ceremony! Make use of the abundance of fall-themed items on the shelves and elevate your event to be a classy and seasonal outing that will photograph spectacularly and leave participants feeling warm and wonderful.
Here are some ways to incorporate autumn into your tournament!
Decorations
Use the easiest color scheme of all – fall leaves! Take reds and oranges with hints of browns and yellows and creams for a potent and warm ambiance. Try a bottom-up approach with your décor by using a dark table cloth and go up in the gradient as you move vertically up the table. A brown tablecloth with red plates, accented by cream, yellow, and orange centerpieces will create a nice visual flow. Alternatively, mix all of the colors together. Alternate plate colors on your table for a mixed-leaves impression. However, don't forget that a lot of saturated and dark colors can be overwhelming. Make sure you add some light creams in to balance the strong hues.
Leaves and fall florals can make excellent additions to your decorative scheme. Fake fall leaves are easy to find and can really spruce up your table settings. Sprinkle them like confetti on the middle of the tables and place a centerpiece in the center. Also, incorporate natural elements like fall-colored flowers and pinecones. Wheat bunches can bring a nice lighter color balance to the darker florals.
Have pumpkins. Literally anything pumpkin-related. Fake pumpkins, real pumpkins, pumpkin-scented candles, painted pumpkins, and pictures of pumpkins all scream autumn. 
Food
Go for cozy, hearty flavors! Mouths will be watering at the smells created by these fall favorites.
Main dishes:
Stews/soups
Pot roast
Mashed potatoes
Turkey and gravy
Hearty pastas
Desserts:
Pumpkin pie
Apple pie
Caramel apples
Apple crisp
Prizes
Continue the theme by choosing prizes that fit the fall season. Keep the winter holidays and weather in mind!
Passes for winter sports such as ice skating/skiing/sledding will get participants excited for the next season to come. Excursions to scenic mountain destinations make for great big-ticket prizes.
Primetime sports season runs through the fall and winter, so consider giving game tickets to the grand prize winners. Football is never a bad choice!
For a less costly, but still meaningful prize, opt for a voucher for a fall/winter staple item! A Christmas tree, big turkey, or pumpkin patch certificate will be greatly appreciated by your prize winners.
Hosting an end-of-October event? Here's advice on planning a Halloween Golf Tournament.