Spring Golf Tournament Inspiration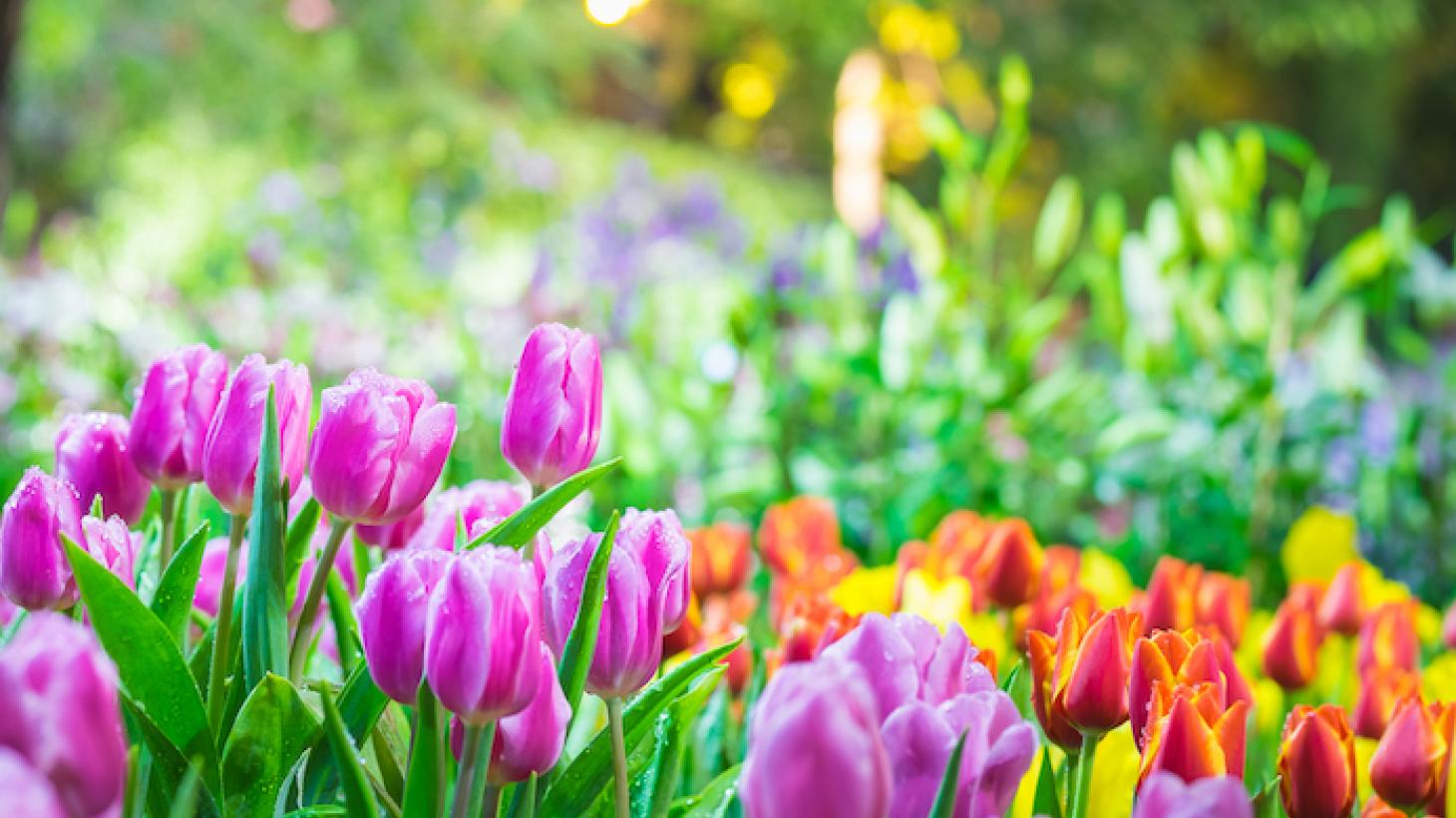 Valentine's Day - Thursday, February 14
If you're hosting a Valentine's Day tournament, you've picked one of the easiest themes to plan for. Having a twosomes format will allow couples to bond on the course. You could also consider having a twilight tournament to up the romance and ambiance.
Food:
Step up the food for a Valentine's Day tournament! Splurge on the good stuff. Steak, seafood, and Italian dishes are all savory and will pair well with typical romantic beverages!
For dessert, have a chocolate fountain, chocolate dipped strawberries, and lots of the little heart candies.
Drinks:
If you're serving alcohol, you can't go wrong with the standard romantic drinks: champagne and wine. If you want to only serve one drink, opt for rose with mint and raspberries in each glass. It's a great medium between red and white, plus it looks delightful and photographs spectacularly.
Prizes:
Offer date packages as prizes! Since the majority of your participants will likely be couples, giving incredible date experiences as prizes for winners of the tournament and contests is very appropriate. Depending on your budget, you could offer a weekend getaway for two in the mountains, a five-course meal at a spectacular local restaurant, two tickets to a sporting event, or even just gift cards for a night at the movies. Whatever you offer, it will lead to a great bonding experience for your winning champions.
Saint Patrick's Day - Sunday, March 17
Celebrate St. Patricks Day with Golf Greens! Have participants dress up in as much green as possible. A daytime tournament would be appropriate, since your guests will likely want to be out and about on the town in the evening. You don't need to try to encourage disorderly conduct or drunkenness - just have fun with the theme.
Food:
Traditional St. Patricks Day food calls for corned beef and cabbage. Additional options are shepherd's pie, Irish stew, and Irish soda bread. If you have a different menu in mind, consider dyeing some of it green (but only if it will still look appetizing!)
Drinks:
Serve beer! A variety of different ales is wise, since tastes differ so much. Don't limit yourself just to Irish dry stouts and green beers.
Prizes:
Have fun with your St. Patrick's Day prizes! If you want to stick with the theme, offer all-inclusive tastings and tours for a local brewery. Gift baskets featuring different ales can also be a fun way to incorporate brews. Green is also a great option - and a round of golf at an excellent course is about as "green" as you can get!
Earth Day - Monday, April 22
If you want to celebrate Earth Day with a tournament this year, be mindful of the fact that Easter takes place on Sunday, April 21. But don't let that stop you from appreciating our planet! To truly celebrate Earth Day in a tournament, you'll need to be careful to keep things Organic, or even try going Vegan. It would be a unique and interesting twist for a golf tournament, plus it can be used as an opportunity to teach participants a little about taking care of our planet.
Food:
Go for Organic and Vegan foods! Try choosing vegetable and fruit-heavy options that minimize your footprint. Attempting to go Zero Waste by avoiding disposable items is also a great way to honor the planet, especially when you are catering for a large number of people. Order compostable bamboo place settings and be mindful of using farm fresh ingredients from local sources. Informing you guests of the locations where the food's ingredients are sourced is a great method of showing them that your group cares about its impact.
Drinks:
Stay with the organic trend! There are endless choices of organic beverages out there, even alcoholic ones. 
Prizes:
Allow your prizes to continue celebrating the Earth. Packages could include gardening kits, gift cards to restaurants that follow sustainable practices, and trips to nearby natural destinations or National Parks. For extra fun, use live plants as your centerpieces at each table! At the end of the night, guests can take them home and incorporate them into their gardens.