The Classics Country Club at Lely Resort to Host 2019 Chubb Classic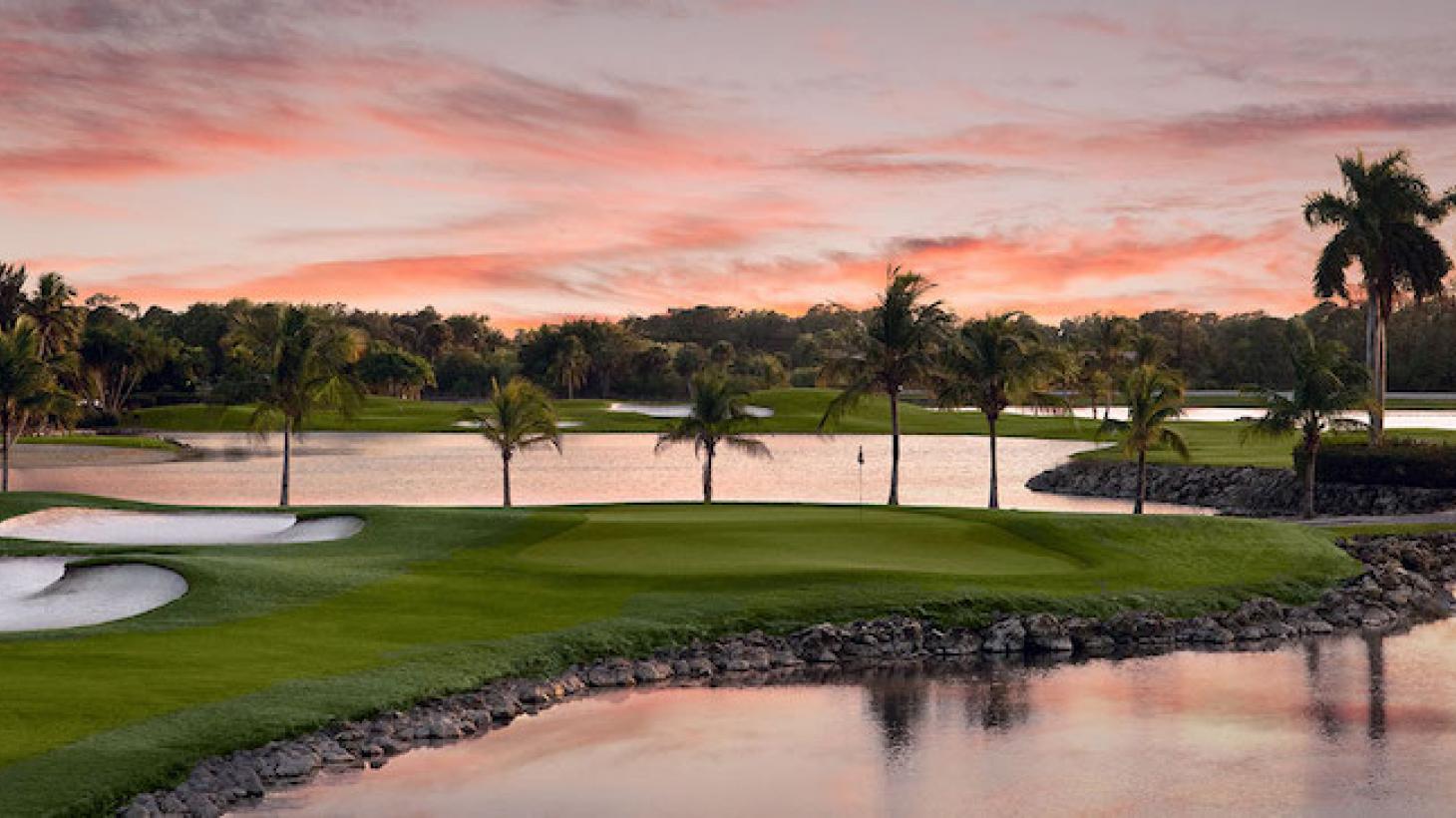 FOR IMMEDIATE RELEASE: November 01, 2018
Chubb Classic Finds Familiar Home in Naples
2019 Event will be held at The Classics Country Club at Lely Resort, home of the 1996 tournament
Naples, Fla. – Tournament officials announce today, the Chubb Classic, an official PGA Tour Champions event will return to The Classics Country Club at Lely Resort in 2019. The tournament will take place February 11 – 17, 2019.
"Over the years, the Chubb Classic has become a cannot-miss event for the Southwest Florida community," said Tournament Director, Kevin Diaz. "We couldn't be more excited to announce our new home – the players are going to love coming back here to compete in February."
The Classics course, a par 72, 6,714-yard championship layout, designed by Grand Slam winner Gary Player, showcases the scenic beauty native to Southwest Florida, and serves as the centerpiece of the Classics Country Club at Lely Resort. Six years after the inception of the course, in 1996, The Classics Country Club hosted the tournament and was won by the legendary Al "Mr. 59" Geiberger.
"We are very familiar with the event – it has been a huge part of Naples for a very long time," said Regional Manager David Leverant. "It is a fun and positive event for our community and thrilled for the opportunity to partner with the Chubb Classic and the PGA Tour Champions."
The Tournament is the longest-standing event in any one market on the PGA Tour Champions schedule and annually attracts a strong field of competitors from the Official Money List and legends from the World Golf Hall of Fame. In addition to the Tournament, the event features several special events throughout the week – the Taste of SW Florida, the Golf to Paradise – First Tee Champions Challenge and Subway® Family Putt for Dough.
For more information about the Chubb Classic, please visit www.ChubbClassic.com or call the Tournament Office at (239) 593-3900.
Contacts:
Kevin Diaz, Tournament Director, Octagon
(904) 556-8649 or Kevin.Diaz@octagon.com
Michele Bates, Marketing & Communications Manager, Octagon
(239) 300-2229 or Michele.Bates@octagon.com
About Chubb
Chubb is the world's largest publicly traded property and casualty insurance company, and the largest commercial insurer in the United States. With operations in 54 countries, Chubb provides commercial and personal property and casualty insurance, personal accident and supplemental health insurance, reinsurance and life insurance to a diverse group of clients. As an underwriting company, we assess, assume and manage risk with insight and discipline. We service and pay our claims fairly and promptly. The company is also defined by its extensive product and service offerings, broad distribution capabilities, exceptional financial strength and local operations globally. Parent company Chubb Limited is listed on the New York Stock Exchange (NYSE: CB) and is a component of the S&P 500 index. Chubb maintains executive offices in Zurich, New York, London and other locations, and employs approximately 31,000 people worldwide. Additional information can be found at: chubb.com.
About PGA TOUR Champions
PGA TOUR Champions is a membership organization of professional golfers age 50 and older, including 35 members of the World Golf Hall of Fame. The Tour's mission is to provide financial opportunities for its players, entertain and inspire its fans, deliver substantial value to its partners, create outlets for volunteers to give back and generate significant charitable and economic impact in tournament communities. In 2018, the PGA TOUR Champions schedule includes 27 tournaments across the United States, Scotland and Canada, with purses totaling more than $56 million. The Charles Schwab Cup, which includes the Regular Season and the Charles Schwab Cup Playoffs, is used to determine the season-long champion. All events are televised in the United States, with most receiving complete coverage on Golf Channel, the exclusive cable-television partner of PGA TOUR Champions. Internationally, telecasts air in excess of 190 countries and territories, reaching more than 330 million potential households. Follow PGA TOUR Champions online at PGATOUR.com, at facebook.com/PGATOURChampions, on Twitter @ChampionsTour and on Instagram @pgatourchampions.3
The Classics Country Club at Lely Resort
Opening in 1990, Grand Slam winner Gary Player's par 72, 6,714-yard serves as a masterful centerpiece to the private Classics Country Club at Lely Resort. Illustrated by lush tropical vegetation, abundant water and swaying palms, the course reflects Player's deep admiration for nature and the legendary and traditional courses found throughout the globe. The Classics hosted the original incarnation of the Chubb Classic, The Ace Classic, in 1996. Club members enjoy this private course along with Lely Resort's two public layouts, The Flamingo Island and The Mustang.
About Naples, Marco Island and the Everglades
Whether you are seeking a romantic getaway or a memorable family vacation, Florida's Paradise Coast is for you. Naples, Marco Island and the western portion of the world famous Everglades are brimming with options, with a year round laid back atmosphere. With more than 30 miles of soft, white sand beaches, a thriving arts and culture scene, endless dining delights, great golf and the best of outdoor adventure, Florida's Paradise Coast is truly a destination to discover.
For more information about Florida's Paradise Coast, call 800-688-3600 or visit www.paradisecoast.com.