California - So Cal Regional Office
Serving the communities in Southern California for over 40 years.
---
Welcome to the Southern California Regional Tournament Sales Office, serving the local community for over 40 years in everything from assistance with tournament planning, hosting, and promotion.
Are you looking for the perfect location to host your next charity fundraiser, corporate team-building day, or annual golf tournament?
Don't waste your time digging through multiple golf course websites, calling up Pro Shops, or filling out generic forms that might get you nowhere.
Instead, why not let one of our experienced Regional Tournament Sales Directors help you with all the heavy lifting, so you can concentrate on the more important (and fun!) aspects of hosting a golf tournament.
Our team of experts has over a decade's worth of experience in organizing, hosting, and promoting tournaments in the Los Angeles and Orange County areas, and we are ready to help take the stress and uncertainty out of the tournament planning process.
We have worked with tournaments of all sizes and types, including non-profit fundraisers, large sponsored events, corporate team-building days, client appreciation tournaments, and family or school reunions. Whatever your budget and goals, we can help you create a successful event that your players will remember for years to come.
Call us for a FAST, FREE consultation with one of our experts! (562) 627-5406 or (888) 226-6552
Read More
Meet the Tournament Team
---
We believe that great tournaments begin with great people, which is why when you work with our team, we take the time to get to know you personally, and fully understand your expectations and goals for your tournament. With over a decade's worth of experience in creating tournaments, our Tournament Sales Team is the best in the nation—and we want to help you!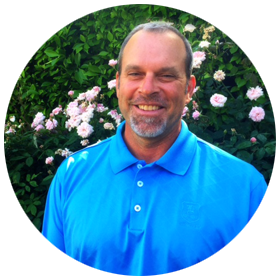 Regional Tournament Sales Director
Assistant General Manager
Regional Tournament Sales Director
Alondra Golf Course
Chester Washington Golf Course
El Dorado Park Golf Course
Knollwood Golf Course
La Mirada Golf Course
Lakewood Country Club
Los Verdes Golf Course
Marshall Canyon
Mountain Meadows Golf Course
Recreation Park Golf Course 18
San Dimas Canyon Golf Course
Skylinks at Long Beach
Whittier Narrows
How We Can Help
Whether you're a first-time tournament planner or you have a few successful tournaments under your belt, the Southern California Tournament Team can help streamline the tournament planning process and give you the freedom to focus on what you want. We can work with you from your tournament's earliest days and be there with you through the awards ceremony. Here are only a few of the ways we can help:
1. Defining your tournament strategy (objectives, goals, measures of success)
2. Detailing an implementation plan (budgets, schedules, insurance)
3. Execution of event
4. Choosing the right tournament format, games, and contests
5. Marketing consultation
6. Organizing food & beverage services
7. Merchandise discounts and special ordering options
8. Preparation of gifts, prizes, and awards
9. Network and referrals to valued vendor partnerships
10. Provide tips and trends for increasing revenue and landing major sponsorships
You pick the price point, we'll produce the tournament.
We can accommodate tournaments of all sizes and budgets, so don't hesitate to ask! From small group team-building events to large tournaments with full fields, we know how to produce successful tournaments that keep players returning (with their friends) year after year. If you're planning a Southern California tournament, the Southern California Regional Tournament Team can help you stay focused and on target for big-picture tournament success.
---
Read More
Your Southern California Tournament Location Map
With over 40 tournament-ready golf courses and country clubs in the Southern California area, there's sure to be one that works perfectly for your next day out on the course. Whether you're planning a corporate team-building day, a charity fundraiser, or just a relaxing day out on the course with family and friends, we can help! We know you're busy, so don't waste time weeding through all your choices – instead after you consult with one of our Southern California Tournament Experts, we'll narrow down your options for you and work with you to find the perfect tournament venue for your next event.
Rancho Palos Verdes, CA 90275

San Juan Capistrano, CA 92675

Huntington Beach, CA 92648