Best 'New' Added Fundraisers in 2014 Tournaments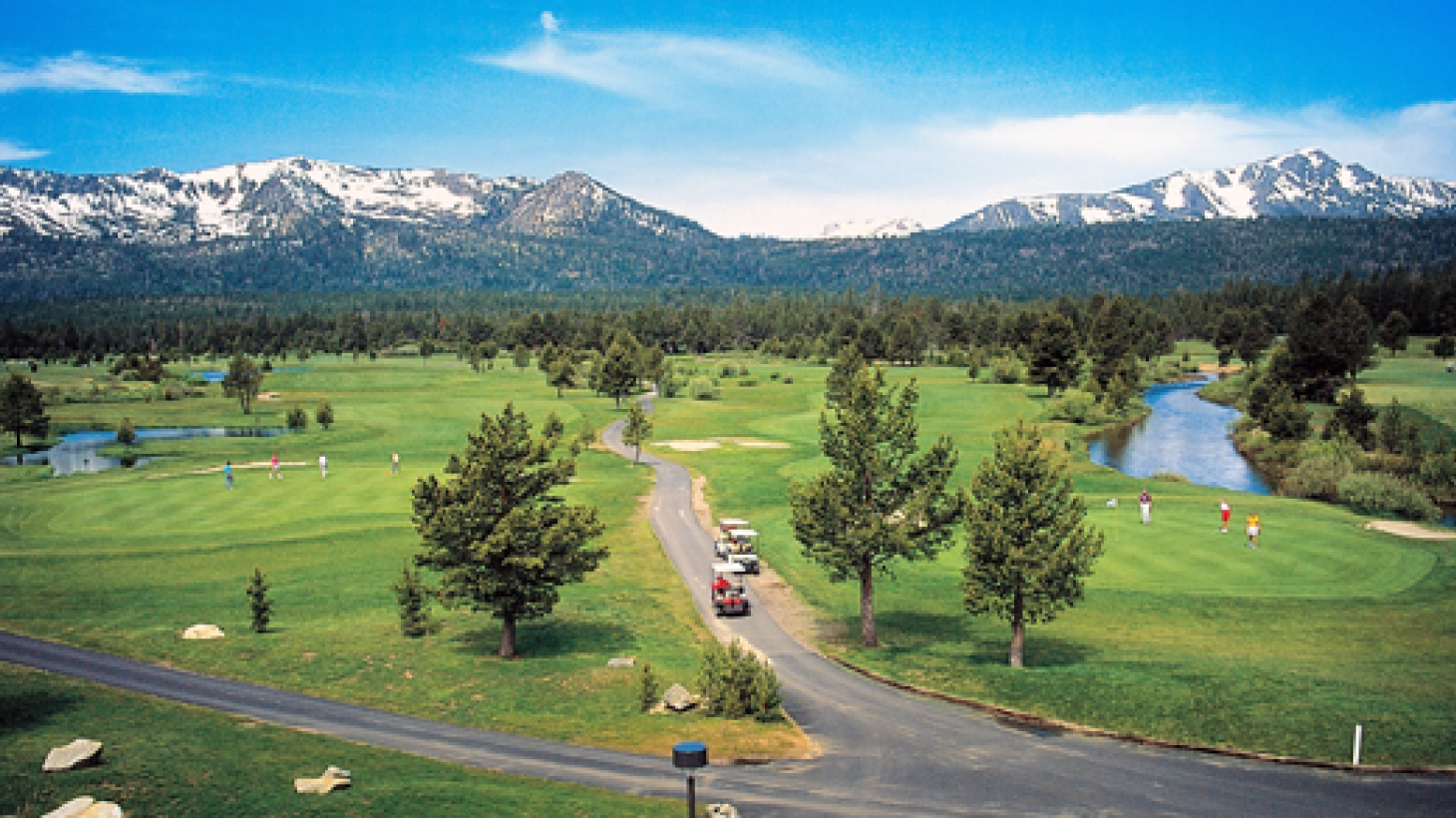 Matt O'Brien, Bay Area Regional Tournament Director
One of the beauties of a fundraising tournament is the number of strategies you can employ to drive donations on the day of your event. Many groups stick with the standard putting contest, mulligans, raffle tickets, and donation requests as their bread and butter donation generators. However, many groups miss out on some effective techniques on driving more donations.
In this piece, we discuss the best 'new' added fundraisers used in 2014 tournaments. The challenge is on you to maximize your potential, should you choose to accept it.
1. Raffle Tickets for Wingspan
"$5 for two; $10 for five; $20 for fifteen"
This is generally the format used for raffle ticket sales; pay more money for fewer tickets or get more bang for your buck when purchasing in a larger quantity. Would you be willing to take the risk of offering a case-by-case sale of your raffle tickets unique to each participant?
Try this: Offer a flat rate for tickets and tell the donor that they will receive as many raffle tickets as it takes to cover the donor's "wingspan."
For example: Miguel's wingspan is 64 inches; 64 inches from the raffle ticket roll will get Miguel 34 tickets, roughly.
Kevin's wingspan is 67 inches; 67 inches from the raffle ticket roll will get Kevin 37 tickets, roughly.
The quantity of tickets you give away will be much higher, but the participant is paying a premium on having two arms up on the competition.
*Tip for smooth raffle sales: Don't forget to bring enough change! $5 and $1 bills are essential!
2. Lob a Grenade
Keeping the old saying, "Drive for show; chip and putt for dough" in mind, sometimes mulligans can be the hottest seller at a golf tournament. Mulligans allow a player to have "insurance" in his/her back pocket if they happen to hit an errant shot. Yet a creative alternative to this method is selling your players a "grenade."
When a participant purchases a "grenade," he/she has the option of, at any time, using the grenade to pick up their golf ball from the spot it came to rest and toss the golf ball to the desired target. This buy-in is great for the novelty factor, but it can also appeal to your participants looking for extra help on their short games, since the short game can be the most difficult part of golf for non-regular players.
3. The Marshmallow Drive
The Long Drive, Straight Drive, and Short Drive are all very popular on-course contests that many groups will use to not only provide a fun contest for their participants, but also open the door for all types of donation sales.
A couple months ago, during a local high school fundraiser, the tournament organizer I knew used an on-course contest I had never seen before. She was selling entry to the drive contest for $10, and just about every participant who came through the 9th tee box put their money in just for the sheer fun factor.
With your $10 entry, you were given an extra-large marshmallow to tee up and see how far you could advance the marshmallow down the fairway. Needless to say, these marshmallows did not go very far, but the novelty factor alone generated enough excitement and interest that the tournament was able to raise $250 on this one contest alone! (And the tournament only had 50 players!)
*Tip to win: don't use a driver!
4. Sponsors, Sponsors, Sponsors!
Are you ready to make some real money? Many smaller, localized fundraisers can be hesitant or nervous about soliciting local businesses for sponsorships on their golf tournament. Yet these businesses more than not love the idea of spending a little money to get such an intimate and personal exposure to your guests.
Let's face it, the idea of approaching your local chamber of commerce or walking down Main Street and visiting all the businesses can be a little daunting, but after your first couple of visits, you will realize that these business owners are your neighbors and are usually just as concerned with your cause as you are!
Take a few minutes to explain what your tournament is about and what your goal is at the end of your event. The business could be rewarded for its donation and sponsorship by having the tournament named after the company; so—for example—instead of "American High School Golf Tournament," you would call it the "First Bank American High School Golf Tournament."
Such naming rights are great publicity for the company, and that in itself is worth a lot to a local business.
In addition to the primary sponsor or sponsors of the event, additional sponsors may donate lesser amounts to sponsor individual golf holes. Each of the 18 holes could be sponsored by a different local business, which would then have an opportunity both to be listed in the program guide, and to have their company name shown near that hole.
5. Par 3 Poker
Hole contests are great, standard for the course, and always get some level of participation. These contests are usually included with registration and leave some amount of potential money lost. You really want to capture as many funds and donations at the moment your participant checks in. When your golfer steps up to the registration table, more than likely they have just arrived to the course and have not yet had a chance to stop in Pro Shop to buy balls or tees, they have not gotten to the snack shack or bar, and they are filled with excitement and anticipation for a great event. This is your time to offer them whatever you can, and they will almost always participate in at least one of your offerings.
A great check-in offer is Par 3 Poker. All you need are a few decks of playing cards, four volunteers, and a smile on your face to get your players to participate.
Here is how it works:
The game is normally initiated at the registration table as a stand-alone offer or a value-added item for the Super Ticket program
Each participating player receives a game card and picks a playing card at the registration table.
Tournament management has a table at each par 3 hole (normally four holes). Player selects one card from a deck. Staff identifies which card is selected and marks the challenge card. After all par 3 holes, the player will have selected five cards.
The player with the highest-rated hand wins a prize of his/her choosing.
The average charge to the player, if sold a stand-alone contest, can range from $5 to $20.
And there you have it, our picks for the best 'new' fundraising ideas you can add to your event to generate more interest, spice up the day a bit more, and collect more donations. Don't be afraid to try something new; you will find that the first year of planning a tournament can be overwhelming at times, but keep in mind that you are doing this for a great cause and when people believe in your cause and see all of the time and effort you are putting in – you are going to see results.
So spread those wings and fly, Tournament Director! Questions or you'd like to speak with someone about how to best add these tournaments into your own upcoming event? Contact the Bay Area Regional Tournament Sales Office today!