Here Are The Top 5 Ways to Make Your Golf Tournament More Memorable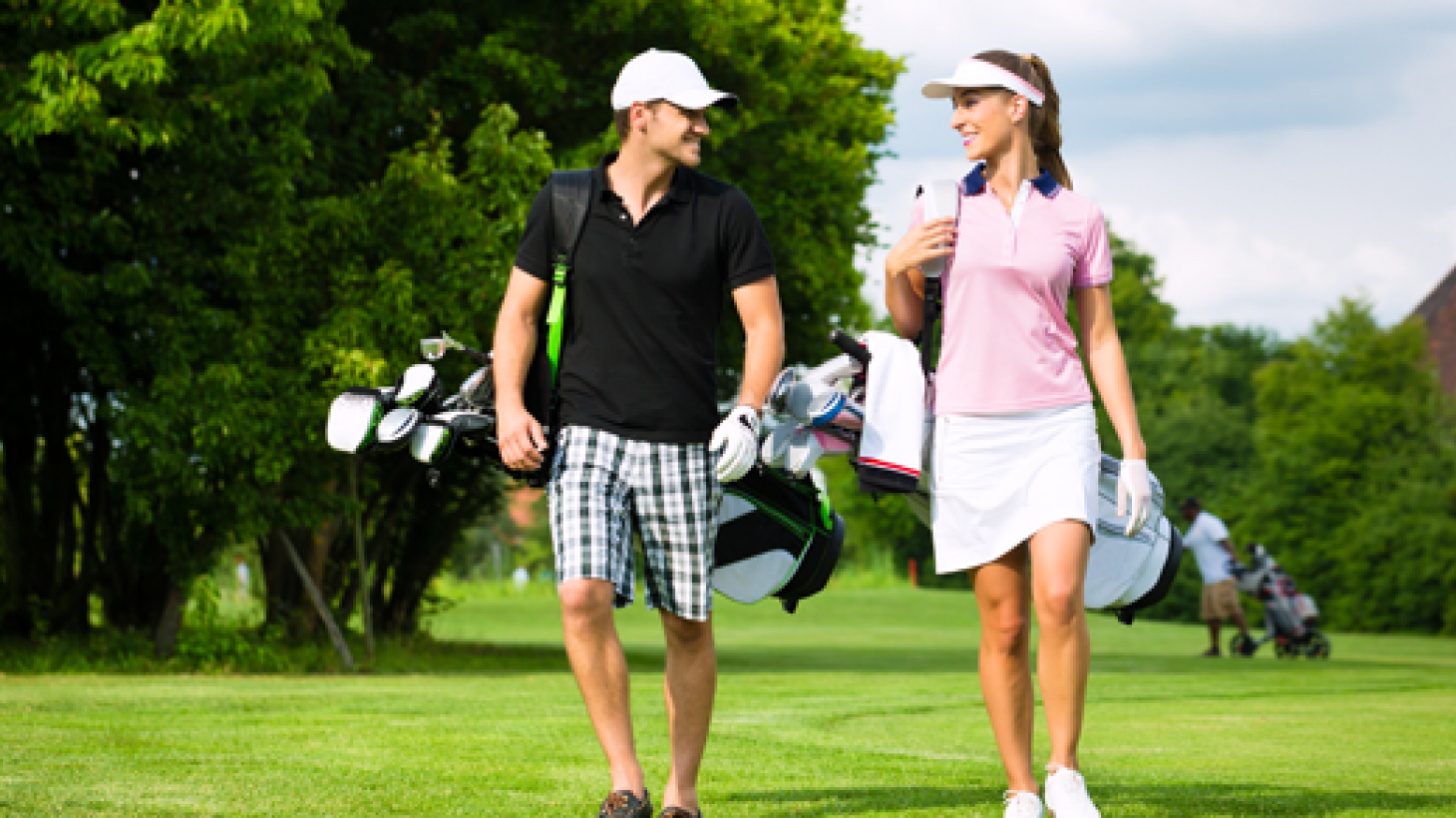 Tyson Johnson | Regional Tournament Director | Los Angeles and Orange County
CONNECT PEOPLE WHO HAVEN'T MET BEFORE
Regardless of your event's player count, your players most likely don't all know each other. Part of your job as Tournament Director is to act as the connecting link between players who might want to get to know each other. Make yourself available during check-in and introduce players to each other. You never know what may come from an introduction between two guests, but it just may be that your introduction is what makes the event memorable for them.
PLAY GAMES AND HOST CONTESTS ON THE COURSE
Games and contests are always a fun part of a golf tournament, and determining how many (and what type) to host at your event depends on several factors. Generally, the lower the skill of your player field, the more games you should host on the course. Games and contests keep play entertaining and not so serious. A full round of golf for a non-golfer can seem like a long day, but with added entertainment every few holes, it won't seem so daunting. Games and contests can also raise a little extra money for your event as well. Have questions about what types of on-course games you should host? Check out other blogson this site for some great ideas!
HAVE FOOD & BEVERAGE READILY AVAILABLE THROUGHOUT THE DAY
Eat, Drink, and Be Merry! Pretty much everyone enjoys food & drink at a golf tournament, and remember: if your players get hungry—or worse, thirsty—it's easy to make a lasting impression (the wrongkind of lasting impression) of your event. Plan out when and where players will have access to food and beverage, and make sure there are enough places. If your event is a shotgun start, your players will begin on different holes and the typical course outlets for F&B may not be sufficient. Consult your on-site tournament contact to discuss the best options for your event.
EMPLOY AN ENTERTAINING MC
The post-tournament activities are often the best time to raise the majority of your funds. Most successful events make the most money during auctions, raffles, or with a combination of the two. After a long day and a satisfying meal, your players will be ready to doze off if your MC isn't lively and entertaining. When comparing MCs, look for someone who isn't afraid to talk to crowds, pick someone quick-witted, and someone who preferably is well-known or willing to involve the crowd. A good MC will put on a show, and can easily be a major reason your event is remembered.
GIVE AWAY A GRAND PRIZE OR A SIGNIFICANT REWARD
There are many different ways you can give your guests a shot at winning something big at your event. From hole-in-one contests for a car to helicopter ball drops for cash, make sure you have at least one big prize giveaway that stands out from the rest of the event. The prize should be what people talk about as they leave, and what they hope they will win if they return the next year. Make sure the prize is available to all your players. A live or silent auction can take a good majority of the people out of the winning pool, so save your big prize for a raffle or drawing instead. You can still charge for raffle tickets, but don't make it a battle between the high-rollers of your event. If you can have someone random be a big winner every year, this will go a long way to making your tournament memorable for everyone. What about you? Do you have any other suggestions on how you can make your golf tournament more memorable? Drop us a line and let us know!