Little Known Ways to Retain Your Golfers and Give Them a Reason to Support Your Charity Golf Outing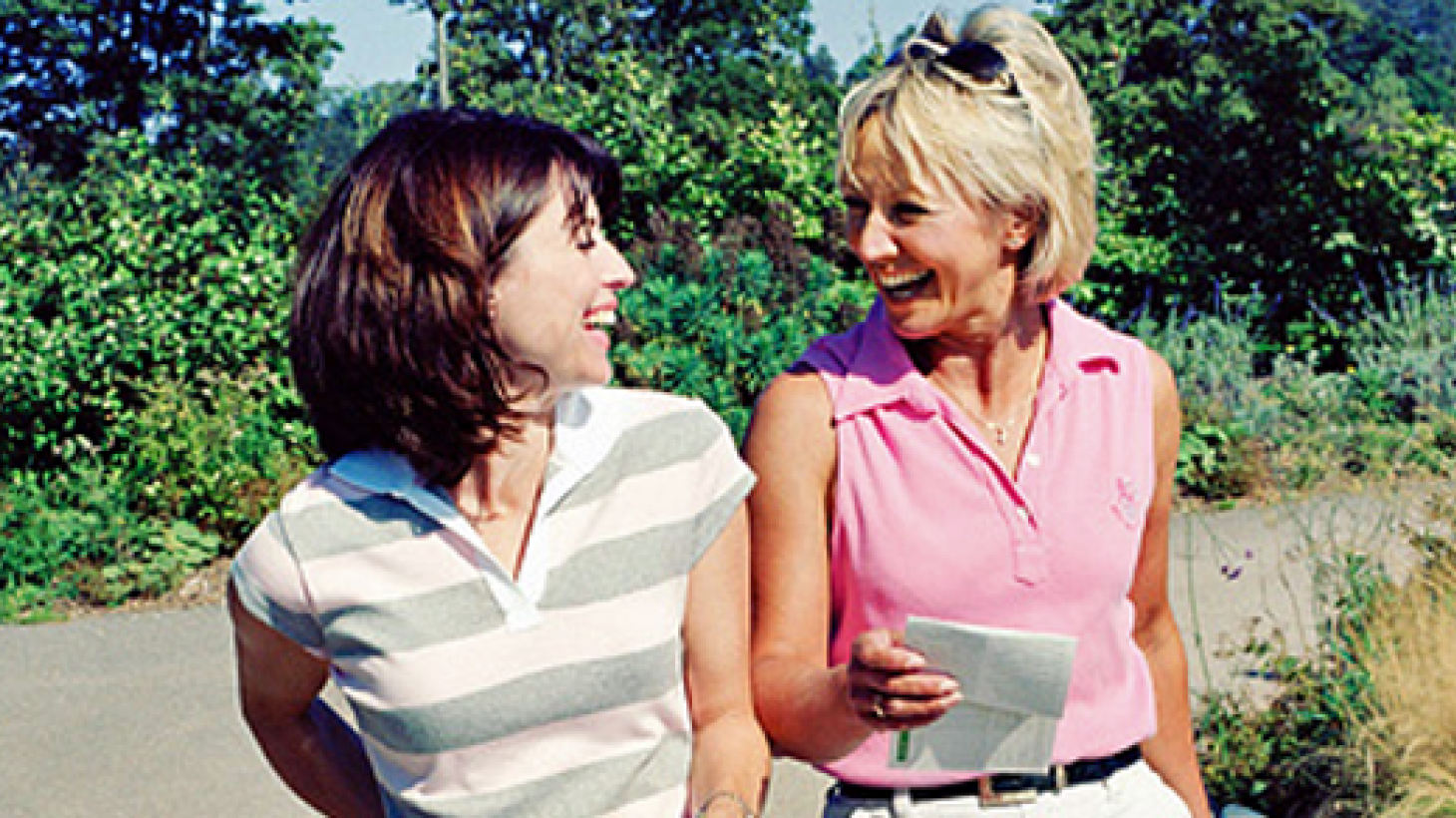 Marisa Breglio & Jamie Johnson, NYC & NJ Regional Golf Tournament Directors
Often, the types of people who attend charity golf outings fall into two different categories: * Those who have a specific connection to your cause * Those who are guests of the above and a potential future supporter If you're hosting one of these charity golf tournaments, you might be wondering how to retain your current supporters and their guests without seeming too pushy or demanding. Our advice? Give them a reason to support you. Pull on their heartstrings and show them how they will benefit from your fundraising efforts. This article examines a few little known ways to retain your golfers and give them a reason to support your charity and cause.
SUCCESS STORIES
Don't be modest – share your successes! For example, if you are a charity based around a scholarship foundation, you might create a brief Where Are They Now? board to place at each hole, informing donors of the activities of scholarship recipients, and what those recipients are doing with their degrees. This gives your players something to read while they wait at the tee box, and also gives a face and name to the money each might have donated to your cause.
A SPECIAL VISIT
If you're a civic organization and the proceeds from your outing are say, purchasing a wheelchair-accessible van for a specific family, invite that family to your post-game dinner. This way, golfers can meet the family they are helping, and also remember such a special visit when next year rolls around and they consider signing up for your tournament again.
TRIBUTE TRIVIA
If you are a Memorial charity, raising money for—or honoring—a fallen firefighter, officer, etc. you could place "Did You Know" factsabout the individual you are honoring around the course. This is not only a way to keep their memory alive, but it also gives your players something to read while they play.
FACTS & STATS
If your fundraising goes towards a cause such as cancer research, you might want to consider placing info boardsout on the course, informing your golfers of various specifics or stats regarding the disease, treatment, or research for the cure. Paint a picture for your donors of where their money goes, and give them something to remember and share with their friends – post-play and even post-tournament.
PERSONAL STORIES
Use personal stories to add immediacy to your golf outing, and remind your players of why they are playing that day. You can use the stories of those individuals you are supporting, or you can even tell the stories of your volunteers (who often are volunteering because they are passionate about your cause). Remember that for many of these stories, you'll need to get permission to share them publically, but if you honor the story, most people are willing to share—especially for a good cause. Show your guests what your organization means to those it has helped. You can give an update on recovery, share "What's Next" stories, or even share testimonials or "Thank You" messages—anything that conveys what their donations mean. In short, if you follow these few little known ways to retain your golfers and give them a reason to support your charity and cause, you are reminding your golfers of why they are playing golf that day. Show them where their money & support goes, and utilize both the 18 holes on the course and meal times to do so – and you will both retain your current golfers and gain new supporters who will feel a genuine investment in your charity! Have questions about your charity golf event or want help hosting your next outing? Contact the golf tournament experts from NYC or NJ, and we can help!