Fundraising for Beginners (Video) – A Step-By-Step Guide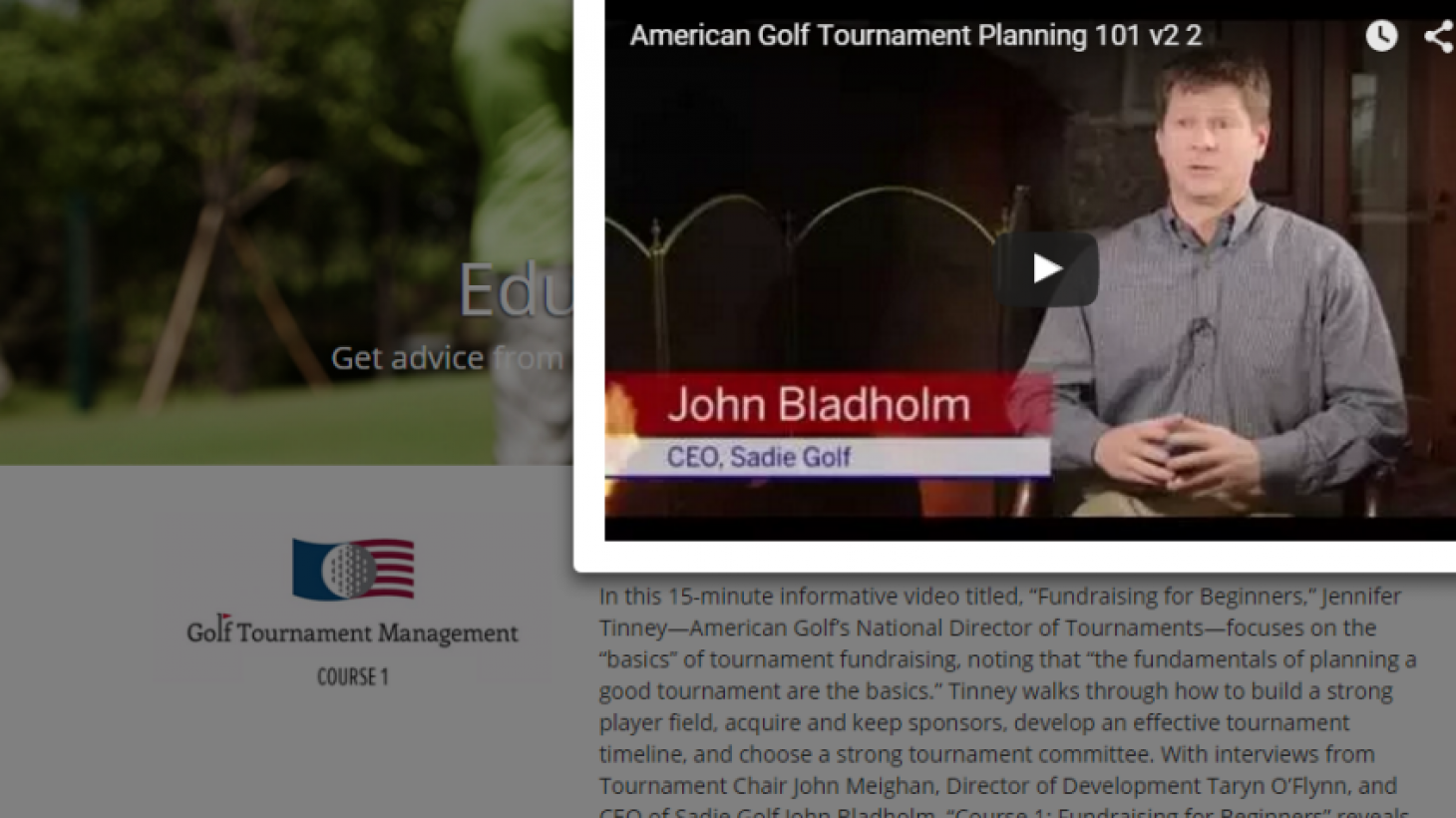 Are you looking for advice and help fundraising for your charity or non-profit group? Get advice from tournament experts with Golf Tournament Management's FREE, educational videos on our website, in the Educational Resources section.
Each of these videos is split into topics, Course 1 titled, "Fundraising for Beginners." In this 15-minute informative video, we walk you through the basics of tournament fundraising – such as how to build a strong player field; how to acquire and keep sponsors; develop an effective tournament timeline; and choose a strong tournament committee. With interviews from experts in the tournament planning industry to easy-to-remember tips and key takeaways, the "Fundraising for Beginners" video is 15 minutes out of your day that will help save you hours of stress, worry, and false starts as you start planning for your upcoming fundraiser or charity golf tournament.
These videos are all free to access on our website, where serious tournament planners can also download our resource guides to help with your tournament planning process. Plus, if you're looking for a location to host your next event, you can search through a nationwide network of tournament-ready facilities – all equipped to handle golf tournaments and charity fundraisers of all sizes and types. And you won't be alone – you'll get support through an expert at one of our Regional Tournament Offices, and on-site assistance from whatever venue you choose.
Are you ready to watch Course 1: Fundraising for Beginners? Click here and enjoy!