5 Business Lessons from Golf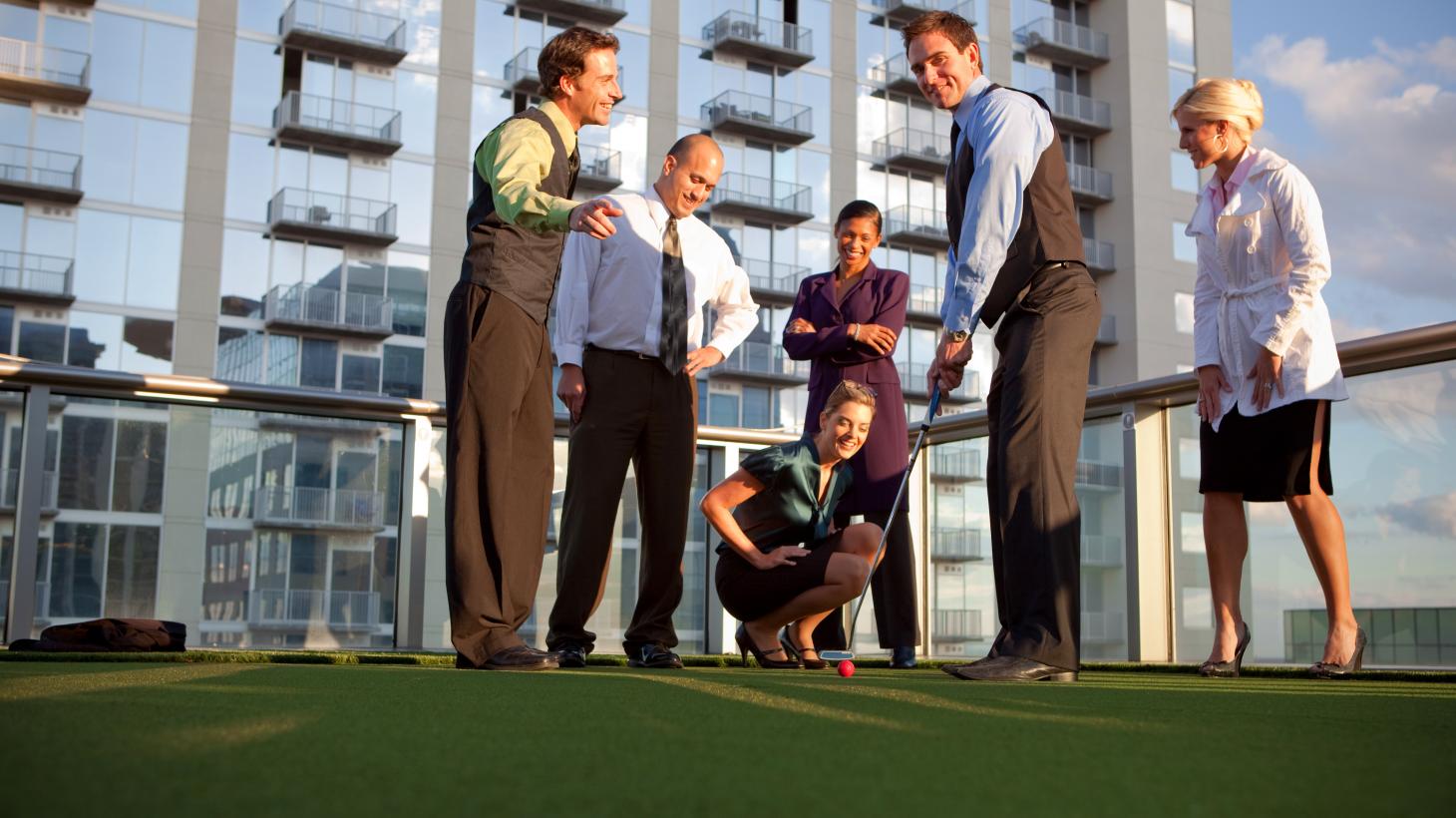 Golf is often referred to as the 'sport of business' for a reason. The game is a perfect environment for people to network in a relaxed environment, avoiding stiff, scripted business talk and sometimes allowing people to cut through small talk, and in turn formulate deeper working relationships. 
A game of golf also takes a considerable amount of time. An average 18-hole game takes around 4-5 hours, giving its participants plenty of time to talk through challenges they may have, or negotiate a deal. There's a reason golf is popular with presidents and statesmen! 
Unlike other sports, where the goal is the same throughout the game, golf has 9-18 individual goals, which should all be approached differently from each other. There are so many factors in just one swing – inclines, declines, obstacles, wind speed, distance and much more. Golf requires endurance, mental concentration and determination, and business is one in the same. 
Goals of business generally fall under making contact, promoting a call to action, and converting these skills into a sale of some kind. But much like in golf, the process can become complicated by landscape changes, and requires maximum concentration to be able to constantly adjust to new challenges. In both business and golf, flexibility may be the single most important skill one can possess. The ability to quickly shake off defeat and continue to move forward is not only imperative in business and sports, but life in general. Dwelling on a missed swing for 5 holes could create a missed opportunity, or dwelling on an uncomfortable business exchange can ruin a deal. 
Both golf and business are about the long haul. Little victories add up to something bigger. Despite intense preparation on the course or in the boardroom, sometimes a perfectly crafted swing or presentation can go wrong, or won't convert in the way you were expecting. Maybe a product you invested a lot of your time in didn't sell, and you have to go back to the drawing board. Usually you will be able to pinpoint the problem and do better next time, other times it may not be so easy, and the solution comes in time. Regardless of the "why," it's important to just keep going. When you go the distance required, your chances of having good swings that outweigh the bad ones increase exponentially. 
Ultimately, the goal in golf and business is not to win every time, but to win more than you lose, and keep improving and growing. No one swing, or contract or deal can define the bottom line.