Choosing the best season to host a golf tournament in Northern California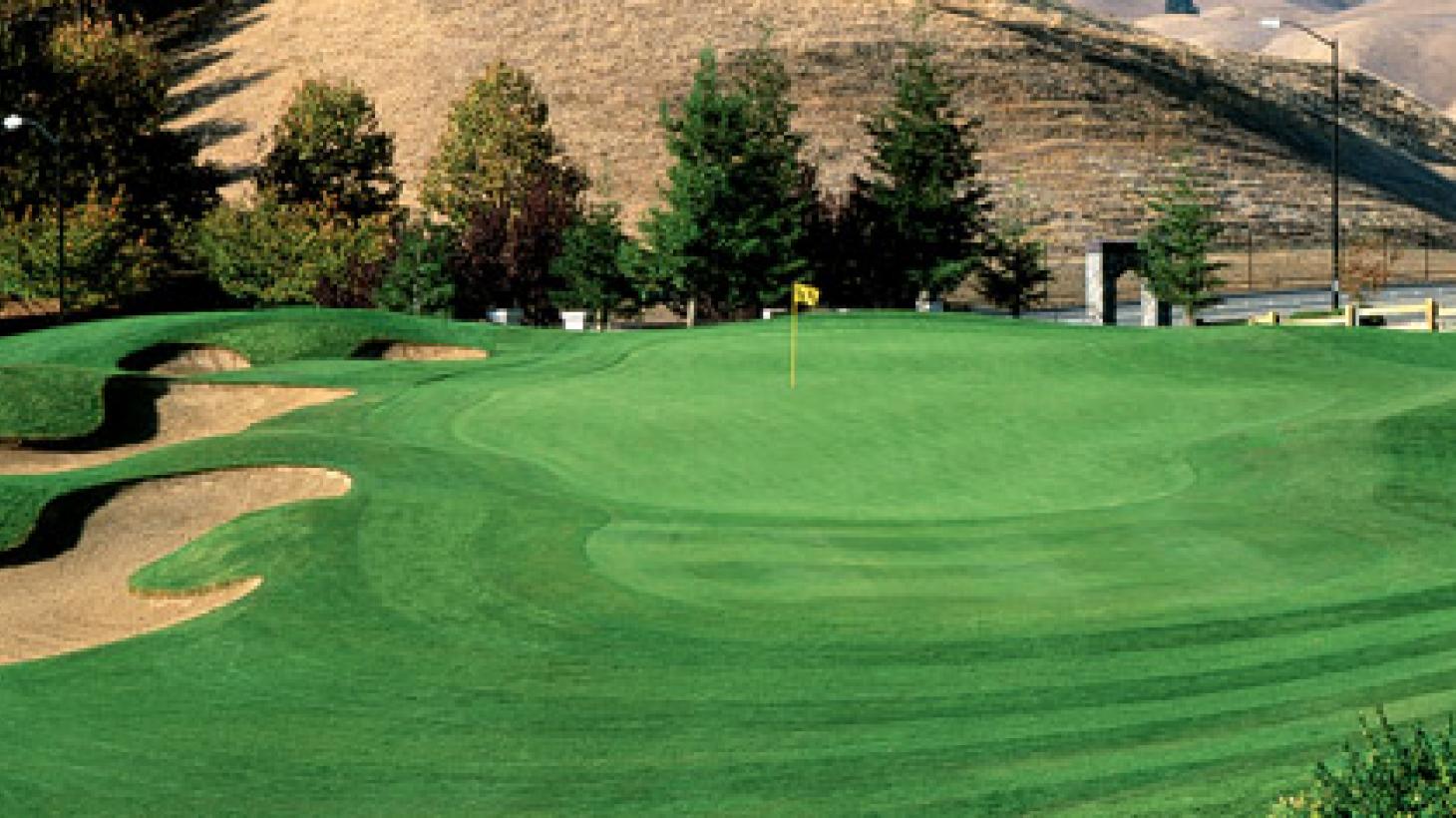 It's important when planning a golf tournament to consider the season and timing of when you want to host your event. Not only do you want to make sure that your event falls within a season where you can actually comfortably PLAY golf, there are other factors unique to your specific golf tournament to consider as well. This week's article discusses how to choose the best season to host a golf tournament in Northern California.
SELECTING YOUR MONTH
If you're lucky enough to live in Northern California, you can usually host a golf tournament during any month of the year – one of the benefits of living in the Golden State. Let's look at some benefits and challenges of hosting a Northern California golf tournament in each month of the year.
January
Start the year off right with a golf tournament and you could see the benefits of larger budgets or more generous sponsors as budgets have not been spent, and charitable resolutions are still top of mind. Plus, you might get a better pick of your top venue choices if you book a golf tournament in January, and you can theme your event around some fun winter ideas.
February
Fall in love with your golf tournament theme! There are so many wonderful themes that riff off Valentine's Day or falling in love with golf, or whatever cause you are fundraising for at your event. Pair up with sweets sponsors, or give out chocolate at your event. Though it might be a tad chilly out on the course still, you can host pre- and post-tournament events indoors at certain venues, and get some great deals on all-inclusive tournament packages. Check out all the venues on www.golftournamentmanagement.com and quickly calculate your potential tournament costs with an easy-to-use Tournament Budget Calculator.
March
A major challenge with March tournaments can be the rain, or inclement weather, but you can certainly plan around it. It's always a safe bet to have a Plan B when planning a golf tournament, and for March events, you could plan for more tented areas, creative uses of indoor venue space, or even indoor hole setups. Non-golfers especially might appreciate more creative activities at your golf fundraiser that don't require low handicaps. Plus, if you book a March tournament, you are often able to negotiate a better rate because of the chance for rain.
April – May
These months are perfect choices for golf tournament, as the weather is changing, people are itching to get outside and shake off that winter lethargy, and in many cases – the flowers are blooming and it's beautiful outside. Use this energy and excitement to drive up player counts and sponsors for your charity golf event, and utilize the outdoors as much as you can. Plan on creating some fun events on the golf course, and hosting pre- and post-tournament activities outdoors. You can check out some fun ideas for tournament add-ons here.
June – August
You've entered prime golf tournament season, and while you might have more difficulty booking the venue you desire, on the plus side, the golf courses will be open longer hours, and you're almost guaranteed great golfing weather. If you market and plan right, you're sure to have high player counts and positive feedback from your event, especially if you account for warm weather with provide plenty of water, shade, and rest areas.
September – October
Planning a fall golf tournament can be a wonderful alternative to the summer months, as the weather is cooler, but still perfect for golfing, and people are back from traveling and summer vacations. While the days are shorter, which can cut into your on-course golfing time, solutions such as shotguns or fun tournament formats can address these concerns, and you have the opportunity to approach sponsors who might have a better idea of how much money they have left to spend on charitable donations and sponsorships.
November – December
If you're planning a golf tournament during the last months of the year, of course the weather could be a factor. Be ready for cooler weather and a chance of drizzle or rain. Plan on booking your outing early, and keeping a Plan B in your back pocket in case you need to move activities indoors. However, the holidays are also a great time to host a golf tournament, especially a charity golf event or nonprofit fundraiser, as more people are in the holiday giving mood, and companies and sponsors might be looking for somewhere to send the last donations of the year. Plus, the holidays are always a fun time to gather friends, family, and supporters together and celebrate the fruits of your labor!
No matter what month you choose to host your Northern California golf tournament, remember that the more you plan, the higher chances you'll have for success. If you've never planned a tournament before, or you just want to get some expert help, there's a great resource for tournament planners and organizers – www.golftournamentmanagement.com. Not only does GTM provide FREE online resources such as a guide with tournament tips, and an online blog with advice from experts – you can also search through a nationwide database of tournament-ready venues and contact Regional Tournament Experts who can help you organize your next golf tournament. Good luck and Happy Planning!
Tips and advice contributed by:
Susie Sutton, Director of Tournament Sales, Oakhurst Country Club