Dress Code Do's and Don'ts for Golf Tournaments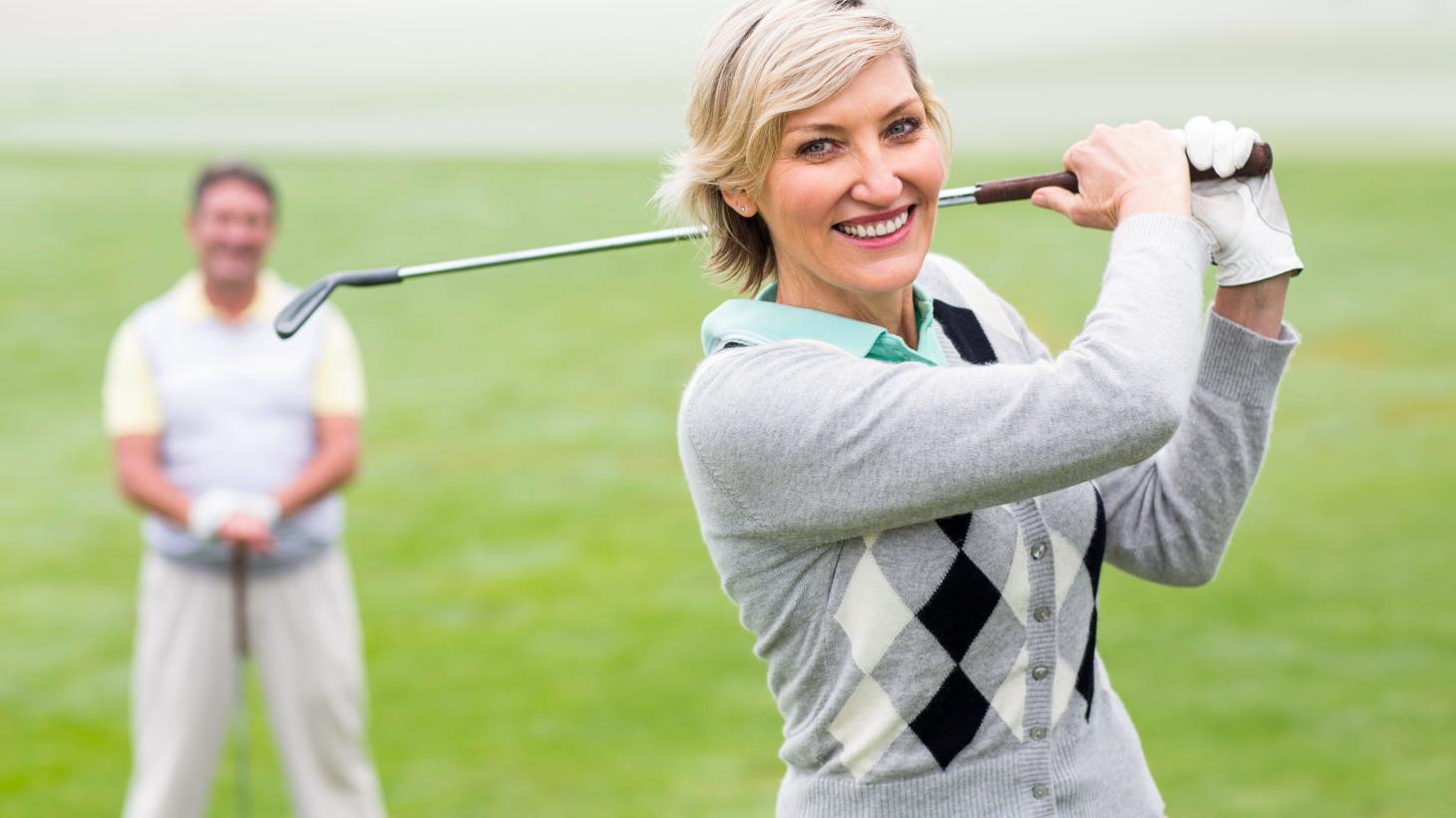 There is definitely an unspoken etiquette when it comes to golf's dress code. Pro tournaments like the PGA and LPGA have very restrictive rules in order to maintain a certain level of tradition and decorum. It's never a bad idea to check in with course management when planning your ensemble for your next tournament.
Here are some basics to follow:
Shirts
The protocol is generally collared shirts (cotton, breathable microfiber or polyester material). Some managers allow turtleneck-style collars. T-shirts and tank tops are generally not permitted for men or women.
Shorts and Pants
Pants that extend to the knee area with pleats or a flat front usually work. Cotton is a common choice. Some golfers wear pants with water-resistant material. Workout material or gym clothing is frowned upon for men and women.
Shoes
Soft spikes are all the rage now, so trade in your old metal spikes for a new pair. Golf courses have banned metal spikes to protect the greens. Golf shoes now come with soft spikes or rubber studs that help you grip the ground while doing minimal course damage. One of the most important factors is that they are non-slip on the tread. No sandals, or boots!
Socks
If you're wearing shorts, ankle-length socks that are barely visible above the shoes are a common choice. Traditional tube socks are also allowed, and players are also encouraged to
Hats
Certain headwear is more appropriate than others. Baseball hats, visors, and straw hats known as Ben Hogan caps are generally preferred. Cowboy hats, fedoras, or gag hats are not appropriate.
Spectators
Women spectators tend to wear comfortable flats or tennis shoes, shorts or a skort, capris, a sundress, or a wide-rimmed hat are appropriate. A few things to avoid are: graphic tees, tube tops, spandex, jeans, heels and flip-flops.
Male spectators typically wear khakis, golf shirts, an Oxford button down shirt, cap, solid-colored windbreaker, tennis shoes, and loafers. Some don'ts include: gym shorts, cut-offs, or t-shirts.
Some items you may want to bring along include: sunscreen, sunglasses, bug spray, an umbrella, binoculars, a small portable folding chair and a rain poncho.