Adhering to Golf Dress Code at a Charity Golf Event or Corporate Golf Tournament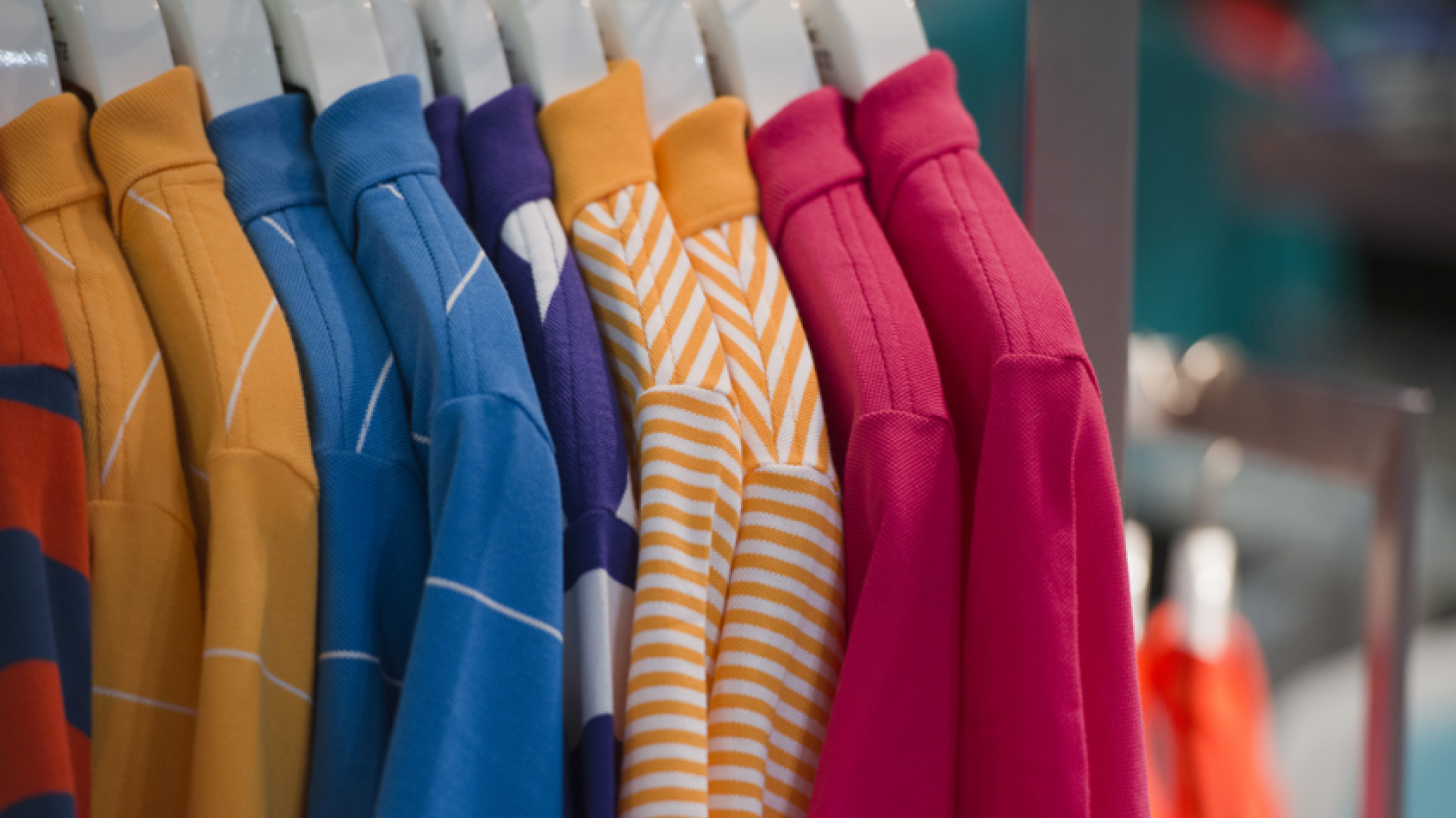 If you've registered to play at an upcoming charity golf event, nonprofit fundraiser, corporate golf tournament, or family reunion golf event, it's important to consider dress code before you show up. Most higher-end golf courses and country clubs have dress code requirements that even guests must adhere to while on the property.
Although the strictness in which especially public golf courses regulate golf dress code varies widely from course to course, we always recommend calling the Pro Shop ahead of time if you have any concerns or questions about what is acceptable to wear. If you're playing at a country club, some clothing – such as denim – is usually a no go; this goes for spaghetti strap tank tops and flip flops too.
Why do golf courses and country clubs have dress codes? Tradition. Like any sport, the uniform of the player speaks to that sport's evolution and history, and so although golf dress is modernizing and in constant flux (for example, Rickie Fowler's new high-top Puma golf shoes at this year's Hyundai Tournament of Champions), it is still important to recognize and respect golf dress code if you're showing up to play.
In this article, we discuss golf dress code from head to toe, so you know what to wear to a charity golf event or corporate golf tournament.
Headwear
Going sans cap is always acceptable at a golf course, though some headwear is popular on the course. The weather often dictates this decision, since wind, glare, and temperature are major determining factors on whether you need that hat or not. Every Pro Shop usually sells an assortment of branded caps, sun hats, and visors. These branded caps are often baseball caps, and we recommend that you consider wearing one if you're playing golf often. A typical golfer averages four hours on the course (and tournaments can often run longer), and that many hours in the sun can be bad for you. Straw hats and even bucket hats are allowable, though we suggest these keep to the conservative side of fashion unless you're purposely making a statement or following a tournament theme. Most clubs and courses will allow any type of headgear, as long as it's not shabby and discolored.
Bonus tip: We don't recommend you wear a wide, flat-brimmed baseball cap… unless of course you're Rickie Fowler. Remember to remove your hat when entering the golf shop or dining area. All caps should be worn with the bill facing forward.
The Tops
The most commonly worn shirts out on the golf course are collared shirts made of cotton or breathable micro-fiber. Make sure that whatever shirt you choose is comfortable, in good condition, and is free of any offensive logos. T-shirts are generally frowned upon at country clubs, and some even require collared shirts. For men, mock turtlenecks and appropriate active wear are allowable, and for women, the same goes – collared shirts, active wear, and nice sweaters or windbreakers. Women should be aware that some country clubs ban tank tops or even sleeveless shirts from being worn – and some allow the latter only if they are collared.
Bonus tip: It's not just the type of top; but how you wear it. Some clubs allow untucked shirts, while others request that your shirt remain tucked into your pants (especially for men).
The Bottoms
We mentioned previously that denim is usually a no go at the golf course, as are cut-off shorts and basketball or workout shorts. Most golfers choose to either wear long khakis or, if allowed, dressier shorts. The safe bet is to wear pants of a cotton or blended fabric material, and for women skirts in such material are also accepted. If you have them, we recommend wearing specifically designed golf pants.
Bonus tip: Always avoid denim or torn-up pants, and short-shorts. For shorts, the preferred length is at the kneecap; mid-thigh for women. Pants should stop at mid-ankle or rest atop the shoe.
For Your Feet
Golf shoes are an important part of what you wear the golf course, especially a nicer country club. Golf shoes have evolved in the last decade, especially in regards to the spikes. If you have an older pair of shoes with metal spikes, you should consider changing them out for soft spikes. Golf courses banned metal spikes in the late 1990s as they tear up the greens. All golf shoes now come with either soft spikes or rubber studs, which help you grip the ground while doing little to no damage to the course. Style ranges widely, with some shoes looking like tennis shoes, and others keeping to the more traditional two-tone color pattern. Whichever you choose, your shoes should have some sort of non-slippage on the tread to account for whatever grass you encounter on the course.
Bonus tip: Never wear metal spikes to a golf course, and don't change your shoes in the parking lot – this is frowned upon at most golf courses, and many country clubs offer locker rooms in which to change shoes.
Accessories & Tournament Theme
Lastly, remember that at some functions, the golf course or club will be more lenient on what players are allowed to wear. If it's hot out, or during the summer months, you should be okay wearing shorts with a nice belt, or choose to wear looser clothing for more breathability. If the tournament is being held at a public or municipal course, you can expect the dress code to be more relaxed and casual. The higher-end the country club, you can expect it to adhere to a more traditional, stricter golf dress code.
Often the tournament also depends on what you wear. If your tournament has a theme (such as based on the movie Caddyshack, a fundraiser for breast cancer, or a tournament for a certain sports team), you should consider wearing clothing that matches that theme. If you haven't heard from your Tournament Director, you might want to reach out to them and inquire whether there's a theme or suggested style. As with anything in life, some people love to dress to impress, and golf is a businessperson's sport. Don't be surprised to see a wide range of outfits, the latest fashion, or immaculately dressed players.
And remember, golf accessories are in a world all their own. You can also bring or purchase golf gloves, ball markers, divot tools, towels, shoe cleaners, bags, and club grips that all match your fashion sense and style. Whatever you choose to wear to a charity golf event or corporate golf tournament, you can see that you have a lot of options to choose from when you consider golf dress code, but that it's important to consider before you head out on the course!
Looking for other golf tournament tips? Check out our blog with expert advice and helpful articles, at www.golftournamentmanagement.com/blog
Tips and advice contributed by:
Jack Duty, Regional Tournament Sales Director, Southern California
Matt O'Brien, Regional Tournament Sales Director, Northern California
Adrian Killigrew, Tournament Director, MountainGate CC