Golf is More than a Game - It's a Networking Tool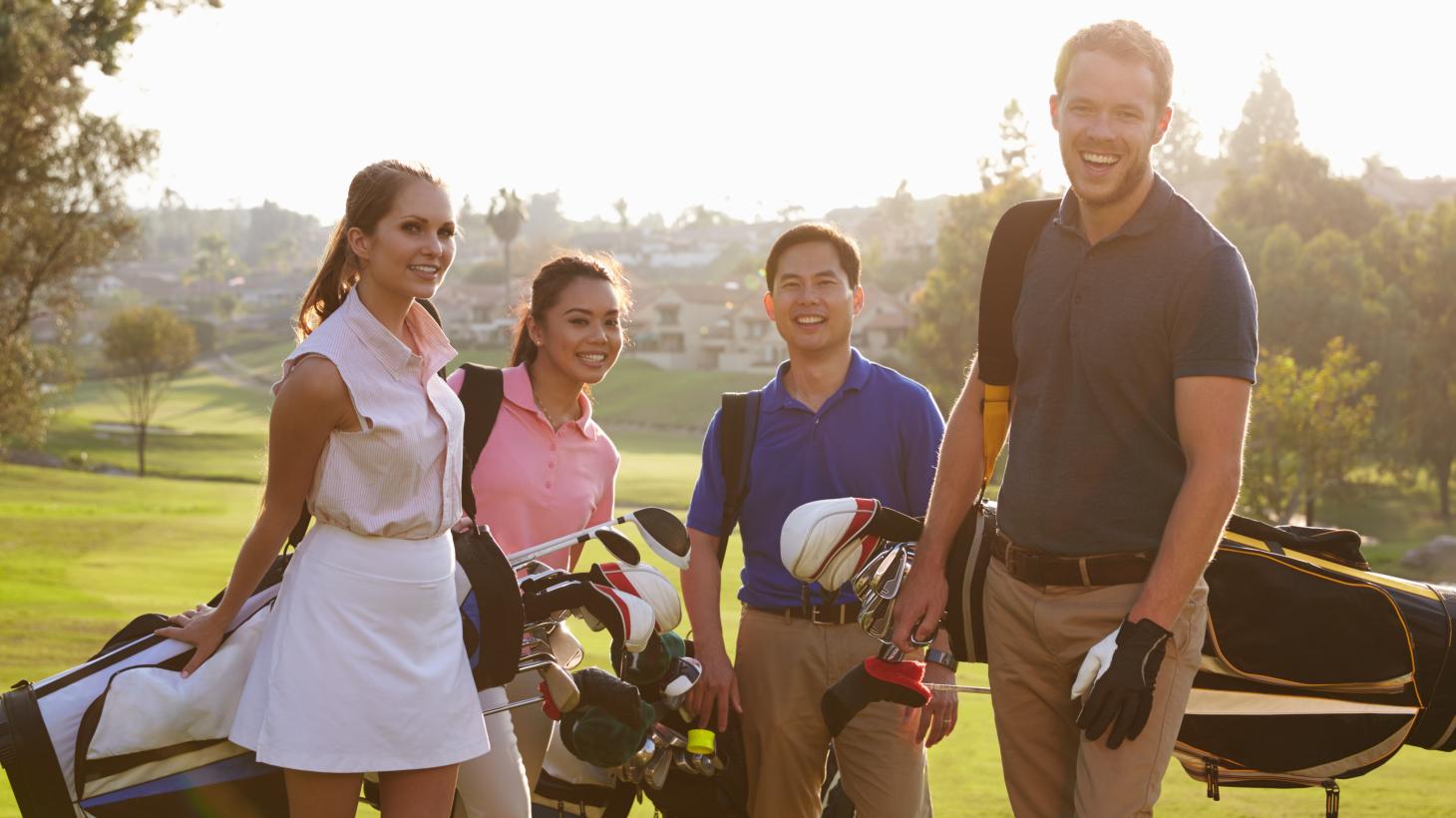 There are many perks to golf, from the physical, to the mental, to the business networking aspects. Golf is a great way to build interpersonal relationships with coworkers, or potential business partners. The game is slow enough that it lends itself to quality discussions, where you can discover shared interests outside of golf. 
Golf tournaments and events can be useful within many different categories, ranging from volunteer and professional opportunities. Charity events are common, and can not only bring the community closer, but can help people and organizations in need. In the professional business realm, it's a great option for partnership and sponsorship opportunities, as well as team building retreats.
It's also a welcoming and fun activity that offers friendly, unthreatening competition. Connecting through playing a sport creates a level of trust, and respect that other outings may not provide. Golf is a relaxed sport that doesn't require any physical contact, or grueling strength or fitness abilities, which makes it a great fit for all of the above.
There are a few ways to get people involved and to loosen up in order to network more successfully during your tournament/event. Make sure you designate a facilitator of some kind, who can be the point person to go to for participants, and guide people through the event. Dividing people into smaller groups can also prove effective.
When it comes to networking at tournaments, look beyond your short term goals of simply acquiring contacts for career purposes. By becoming curious and sincere about their work and any advice your contact may have for you will help them feel more appreciated.
Ultimately, if you are seen as more than a casual acquaintance to those you are networking with, you will hold more long-term value. So don't be afraid to get to know them on a personal level. Always make sure you have business cards with you, and if you meet someone you would like to keep in touch with and stay in their good graces, it doesn't hurt to send a thank you or follow-up note after the event expressing your enthusiasm of having met them.