The Pro Planner's Guide to Pairing Tournament Golfers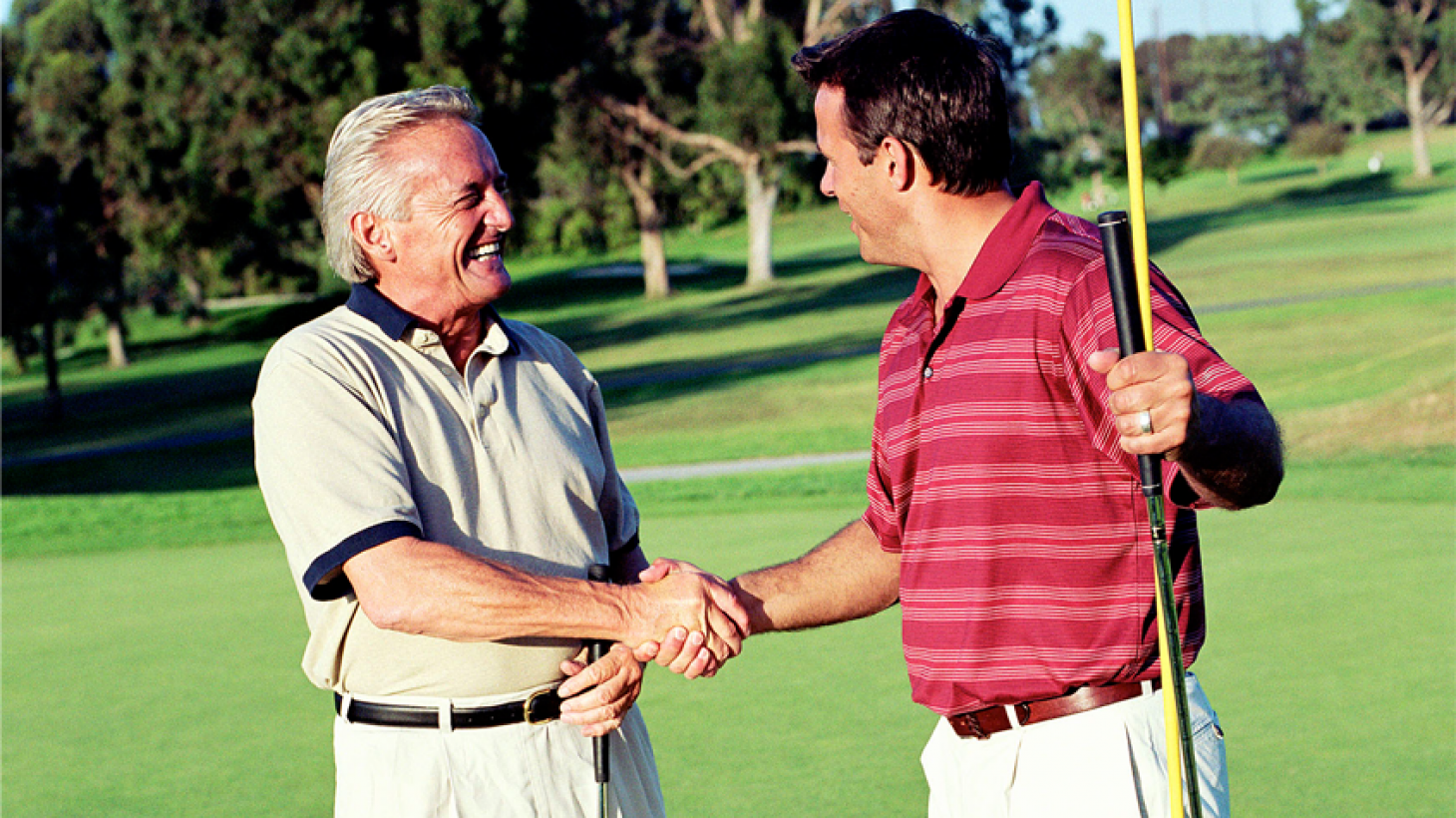 You're planning a charity golf event for your business or organization and you've made it through the beginning planning stage… congratulations! Your player registration is going well, and you're recruiting sponsors and donors on schedule. If you're wondering what else you need to think about, you're reading the right article! This is The Pro Planner's Guide to Pairing Tournament Golfers.
Is this your first golf tournament? Do you have players who might not be regular golfers? If so, pairing tournament golfers can play an important role at your golf tournament – it can make or break a participant's view of the overall event, and can be what they talk about when they talk about your tournament to their friends, colleagues, and potential next-year players. So you want to make sure that your golf tournament player pairs are perfect, and with this Pro Planner's Guide, we'll help you make sure they are!
Pro Tip 1 – Match the Interests
Find people with similar interests and pair them together. Add a few extra questions in the player registration process, or send a survey out via email afterwards to collect a bit more information about each player. Remember that many golfers participate in these events to network, so could you pair up people whose businesses complement each other? You could pair up people who work in the same industry, or have similar backgrounds. Even without a survey, a quick look on LinkedIn can help you pair together gofers with the same alma mater, or golfers who have families, kids, or even lived in the same area of town.
Pro Tip 2 – Surprise Sponsors with Celeb Pairings
Your golf tournament would not be where it is today without the assistance of your top sponsors and donors, and to keep these sponsors and donors returning year after year, with the same (or increasing) level of support, you need to make them feel special, and treat them well during your tournament. So pair your top sponsors and donors up with any celebrity guests who are playing in your tournament… or with the best golfers you have playing. These celebrities can include local politicians, hometown heroes, corporate executives, or even special invited guests. Keep in mind Pro Tip 1 while you create these pairings as well, and you will create a lasting impression of an enjoyable day for your VIPs.
Pro Tip 3 – Choose Your Pairing Wisely
Put the same thought into your pairing as you do for everyone else. Remember, a golf tournament can be a wonderful opportunity to hold a captive audience's attention for the time you are out on the course together. Obviously, playing golf with someone sets that individual within a more casual, laid-back environment – one where they might let down their guard a bit more, and enjoy the day not just for business, but for pleasure. So consider pairing up with a potential new sponsor so you can showcase your cause and organization to them, and also make sure they have a great time.
Pro Tip 4 – Allow Players to Group Themselves
Remember to keep this option open for your players, especially those who might be joining as a group or couple. Allow your players to decide groups prior to the tournament day, in case organizations, teams, or families want to stick together out on the course. You might even want to put a contact email or number for special pairing requests, which you can take into consideration during the registration period. Or if you want to keep part of the pairing under your supervision (to assist in the networking opportunities for all your players), you can allow 2 people to pair up together, but then you choose which twosomes are added together to create the ultimate foursomes out on the course.
Whatever you do, and however you choose to figure out your golf tournament player pairings, remember that if you use this Pro Planner's Guide to Pairing Tournament Golfers, you will ultimately assist all your players in having a memorable, enjoyable, and perhaps profitable day out on the golf course. For more tips on tournament planning, check out the other blogs on golftournamentmanagement.com, or contact one of our Regional Tournament Experts today to help you plan your next golf tournament or golf event!