A Quick 11 Checklist for Planning Your Company Golf Tournament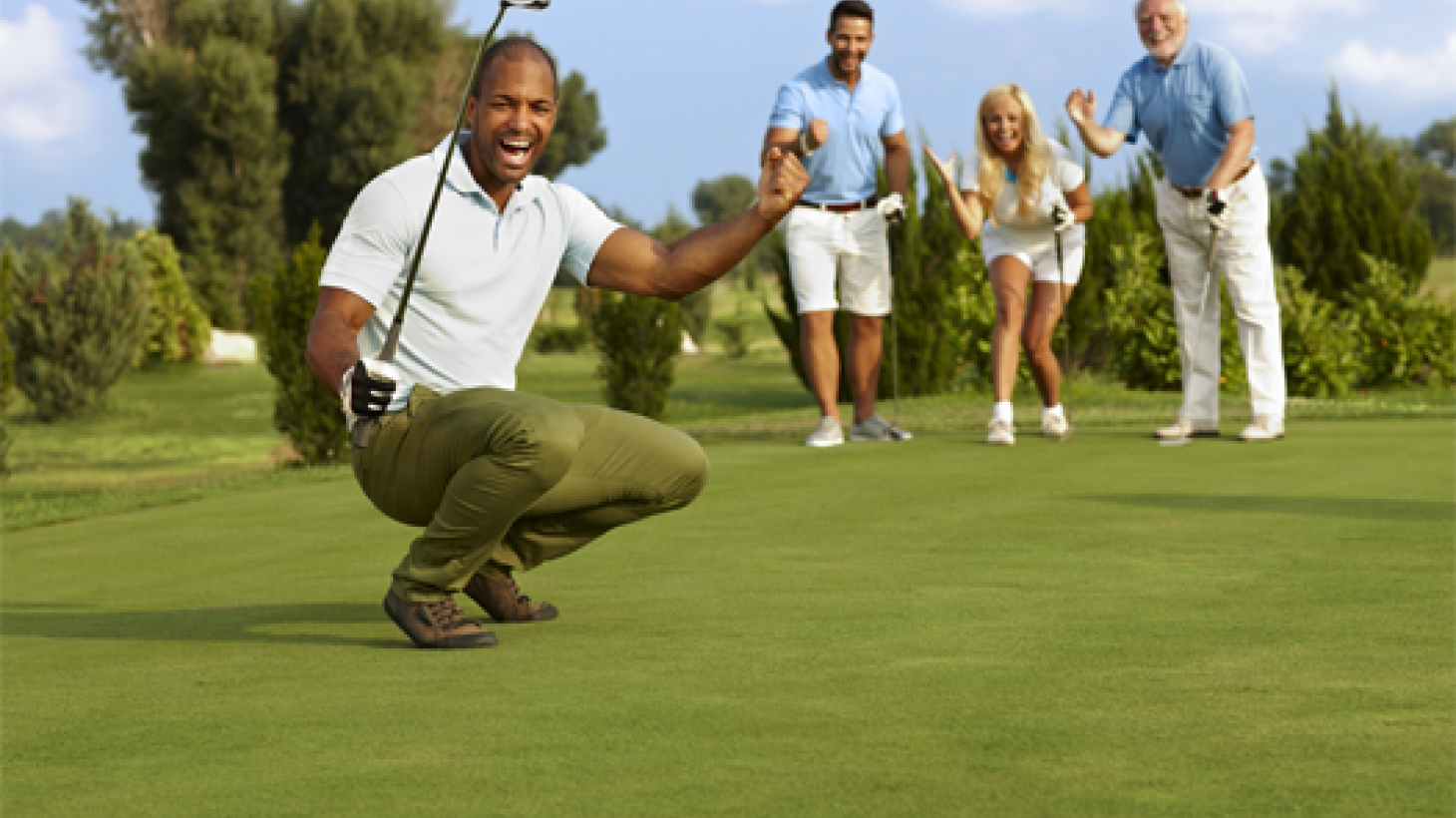 Planning your company golf tournament and need a checklist to make sure you haven't forgotten any crucial aspects? Here's our Quick 11 Checklist for Planning Your Company Golf Tournament.
1. Venue
Consider location, amenities, level of difficulty, and distance away from your office. It might be worth making it a special, memorable day away from the norm, and getting outside your neighborhood.
2. Committee
Don't overlook the importance of a tournament committee. Form a committee of employees to help with certain aspects of the day and organization. Choose some non-golfers who have event planning skills, so they can feel involved in the event.
3. Corporate & Vendor Sponsors
Even if your company is funding the tournament itself, reach out to sponsors or vendors and request donations for your raffle, on-hole contests, or for signage. Allow your vendors or clients to showcase their appreciation or products. Remember, giveaways and freebies are always nice for players.
4. Date
Pick a date for your tournament during the week, so that employees can take a half-day – or the entire day off – and that they don't feel as if they need to "sacrifice" a weekend. Make this a true company outing. A weekday tournament can also save you money!
5. Charity
You can choose a charity to raise money for from your employees, vendors, sponsors, and company. Pick one that carries particular meaning for your company or coworkers. Remember, people are willing to donate more for causes that touch close to home.
6. Format
Our suggestion is a scramble without handicaps, which allows for quicker tournament play, and less concern for player skill. With a scramble format, even higher handicap players can have a good time and contribute to the round.
7. Food & Beverage
If you don't have good food or run out of drinks, that will be the one thing your coworkers will remember about the day, so we can't emphasize food & beverage enough. Consider an open or limited tab for your players, employing beverage carts and post-tournament bars. You can also offer box lunches at the turn, a reception cocktail or continental breakfast, or a dinner after play, during the awards ceremony.
8. Entry Fee
If possible, cover all the costs for your tournament, and make it free for your employees. If you must, do a nominal charge, but remember – if it costs too much, participation will be low – and it won't generate the buzz of an office bonding experience.
9. Pairings
Don't feel obligated to keep departments together. Pair up employees with individuals they might not interact with on a day-to-day basis, or pair executives with employees in other departments. If you invite vendors, pair them with representatives who could benefit your relationship. Also consider the known level of comfortableness with golf when pairing, especially with casual (or non) golfers.
10. Contests
On-hole contests are a great addition to a tournament, and can break up the seriousness of a golf tournament, especially for non-golfers who might feel obligated to participate. Go outside the normal Closest-to-the-Pin and Longest Drive contests, and come up with unique examples so everyone has a chance to win. We recently wrote a blog about fun on-hole contests, that you can read here.
11. Raffle
A raffle is a great way to include everyone in a fun aspect of the tournament. The best raffle is one where everyone is a winner. Give away company or sponsor logoed items – but make the prizes memorable or a keepsake. This is a great addition to a tournament to add on more bonding time off the course as well.
Want more help?
Visit www.golftournamentmanagement.com – we have Regional Tournament Experts who can help you from start to finish with your tournament planning and organization. Planning a tournament can be a full-time job, on top of your current responsibilities at work! We'll make sure you stay within your timeframe and budget, stress less, and host an enjoyable and memorable event.
Tips and advice contributed by:
Kristy Amin, Atlanta Regional Director of Tournaments, Atlanta Regional Tournament Office