Our Favorite On-Hole Contests & Games for Your Next Golf Tournament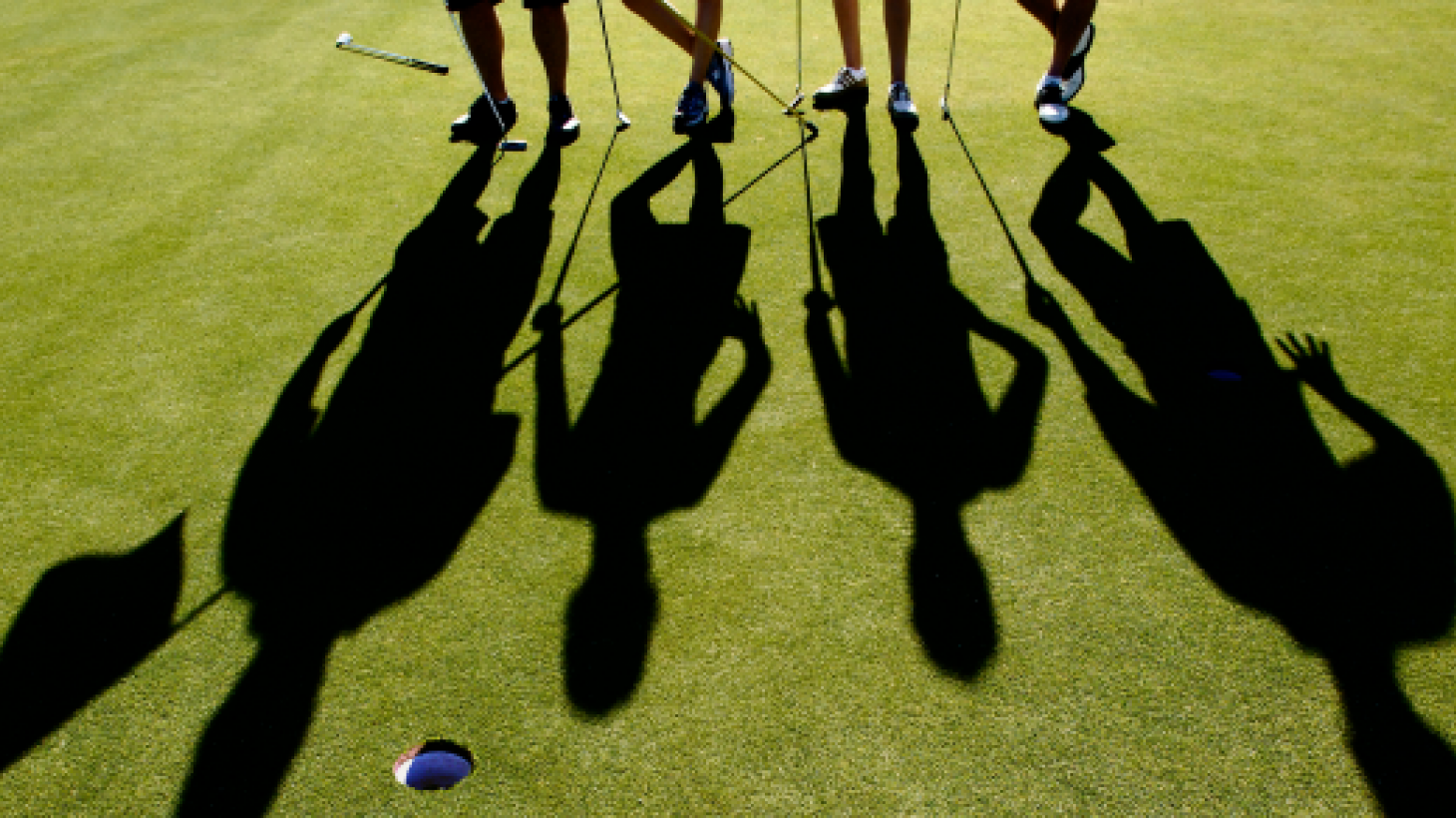 Once you have sponsors and vendors lined up for your charity golf tournament or golf fundraiser, how do you incorporate them into your tournament? Here is a list of our favorite on-course hole contests that give your sponsors, donors, and vendors brand exposure, while simultaneously being fun for your golfers!
On-Hole Contests & Games
Marshmallow Long Drive Challenge
This is a creative spin from the normal Longest Drive challenge. Pick any club and see who can get the most distance hitting a marshmallow instead of a golf ball. You can also use a wiffle ball.
Circle Hole **VENDOR/SPONSOR FAVORITE**
Draw a 15-ft. circle around the pin on a par 3. Each player can buy in for $5 – usually gets you 3 attempts. If the ball lands inside the circle, you get a prize. If you don't, you can try again or move on. A vendor or sponsor can provide the prizes – sleeve of balls, gift cards, or logoed merchandise
Giveaway Booths **VENDOR/SPONSOR FAVORITE**
Bottled water booths at tee boxes can be essential add-ons on hot or muggy days, especially if alcohol is being consumed on course. A great vendor or sponsor opportunity is to hand out logoed water bottles, or even just host a water station with signage. This not only makes a great impression with golfers, but it helps cut back in dehydration cases as well.
Beat the Pro
Your golf pro challenges the group to a Closest-to-the-Pin contest. Teams will buy in to participate. If anyone gets a better shot than the pro, that golfer gets a small prize. No better shot = no prize EXCEPT that the golfer can use that pro's shot as their next, for a better score.
Speed Hole
Teams are timed from tee off to hole out, usually on a par 3. The fastest time wins, and this team is announced at the conclusion of the tournament.
Dunk Tank Hole
A dunk tank is placed at a location where space is available, and it's not in the swing path – usually on a par 5. The object is to dunk someone by throwing softballs at the target. If you manage to do so with your throw (or 2-3), you are allowed to tee off from the front tees. The higher cost of this on-course game recoups in the amount it's talked about afterwards by your players.
Longest Drive, Opposite Hand
On a par 5, players are given a left-handed driver (lefties get a right-handed driver) – you can usually borrow demo drivers from the Pro Shop. After the group has hit their normal tee shot, tee them up and take a swing from the other side of the ball. The furthest out, wins.
Closest-to-the-Pin… for Wine!
Every foursome competes against itself. The winner of the group gets a voucher for a bottle of wine to be picked up at the end of the day.
Big Break Challenge **VENDOR/SPONSOR FAVORITE**
Rent a wall or barrier of some sort – your vendor or sponsor can help choose what this is, whether it's a 10-ft wall, a sports drink inflatable, or some other barrier that gives their product or service on-course exposure. Each player must hit a wedge shot from 30 yards out over this barrier.
Random Club Challenge
On the tee box, make everyone reach into a bag and pull out a slip of paper. That paper tells them the name of the club they must tee off with… and then play out the entire hole with only that club.
Whatever on-course contest or games you choose to host, remember to be creative and have fun! Everyone loves winning prizes and a bit of friendly competition, so give your golfers a memorable and unique experience out on the course, and they'll repay you by donating more & talking about your event during and after the tournament day!